Never heard of a Camroo before? ... you have now!
CRM. Social CRM. Project Management. Workflows. Automation. Collaboration. Email Marketing...Yada, Yada, Yada...
Look, we've got a whole website full of that stuff for you, but that's not why you're on this page. Is it? You want to know – "just what is a Camroo, and are they really blue?"
OK. We're all friends here. We'll tell you...
A Camroo is a cross-breed; a hybrid, uniting the phlegmatic endurance of the Camel with the all-around overgrown-rabbit funkiness of the Kangaroo. Only one exists in the world.
And yes. He is blue.
He stands about 7 feet tall, and speaks with a very slight Aussie twang. (Where he got the accent is less of a mystery than the fact he can speak at all, or where he acquired his mastery of Cloud Computing architectures.)
Whatever. Once we met Blooey, there was no alternative but to adopt him as our mascot, and to name our Application and our Business after him.
Because BlueCamroo is a hybrid too, born of uniting CRM, Email Marketing, Social Network Search and Intelligence, Project Management, Support, Time Tracking, Expenses Management, Billing, Collection and Collaboration tools in a single, integrated application; all designed and built from the ground up to work together, perfectly.
And that's what we're all about: creating simply the best all-in-one, integrated application to help you run your business better.
We hope you'll join us!

17 Years' Experience Delivering SaaS Applications
2015 was a big year for the team behind BlueCamroo, marking a decade developing and delivering applications over the web. Our sister company, Voloper Creations, whose online SaaS-based OpenSites Web Development Platform is used by web designers and developers in over 90 countries, turned 15 years old that year, just as we were celebrating BlueCamroo's seventh full year of operations.
So, if you're wondering about the team's experience to look after your business online, you can rest assured that we've been involved in running hosted web services since 2001 – and that's since before most of our competitors upgraded to supplying software on CD rather than floppy disk.
Good to know, we think!
...and still Roo-sponsive!
We know there are dozens – hundreds even – of CRM applications, project collaboration workspaces, and email marketing tools out there for you to choose from. We'd like to think none are as complete, flexible, well-integrated and just plain great value as BlueCamroo, but still we'd better tell you what makes us special:
BlueCamroo was built from the ground up as an integrated solution, so there are none of the compromises you'll see in applications that have been bolted together as special-price "bundles" after initially being designed separately.
We are continually enhancing and extending BlueCamroo, to help more types of business become even more productive, and to make our existing customers' lives even easier. Check out our Release Log to see just how often we add new features!
We relish customer feedback. While we have our own vision and roadmap for where we're taking the product, we are always listening, and every couple of weeks we're adding some improvement suggested by a customer.
So if you've ever felt you're banging your head against a brick wall trying to let your CRM or Project Management solution vendor know how they could serve you better, talk to us!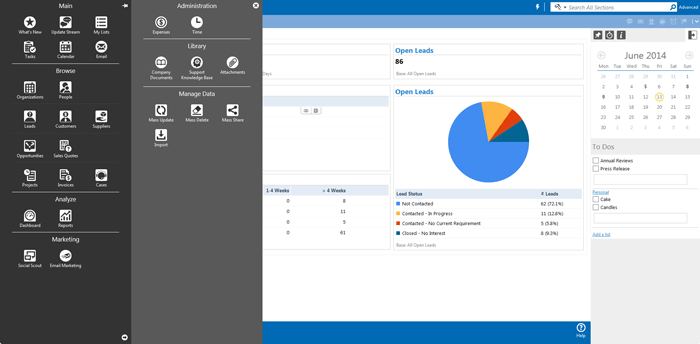 Ready to try BlueCamroo?
If you're ready for a bit more Camroo in your life, get in touch now to
request a 1-to-1 online demo, and access to your personal 14-Day Free Trial.
Alternatively, if there's more you need to know before starting your trial, get in touch and we'll be glad to help. Click the 'Request a call' button, drop us an email, or if you're feeling really retro write us a letter: