When to move leads to accounts?
A common question we get at BlueCamroo's South Seas island command center is why you should move leads to accounts before they're actual signed clients?
This depends, actually, on what you view as an account and a lead. BlueCamroo takes the view your leads are your initial slush pile from which you can pull tangible prospects.
Leads detail page - click to convert
In our view, the moment you're ready to start quoting prices to a lead, you should move him/her under the Accounts tab. Just click the Convert Lead to Account button on the Lead's details page.
The conversion will prompt you to assign this lead to an account owner. It will default to your own name but you can specify another user as the owner of the full account. You can also specify a Price Book. Price Books are important concepts in BlueCamroo and I'll deal with them in another blog post. But in short, they're a list of products/services and prices. You can have different price books with a different mix of products and prices, all tailored to a specific market. When you're executing projects, price books are important for invoicing. However, for sales staff, it ensures they're quoting correct prices and services offered.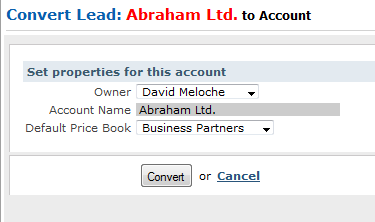 After clicking convert, specify owner of the converted acount
After the conversion, you're taken to the Account detail page. You'll notice the contact's name is no longer on this detail page. Don't worry. That information has not been lost. Actually, nothing is lost in the conversion. All notes, messages, attachments, etc. are carried over in the conversion. The human part of the lead is converted to a Contact record attached to this Account record.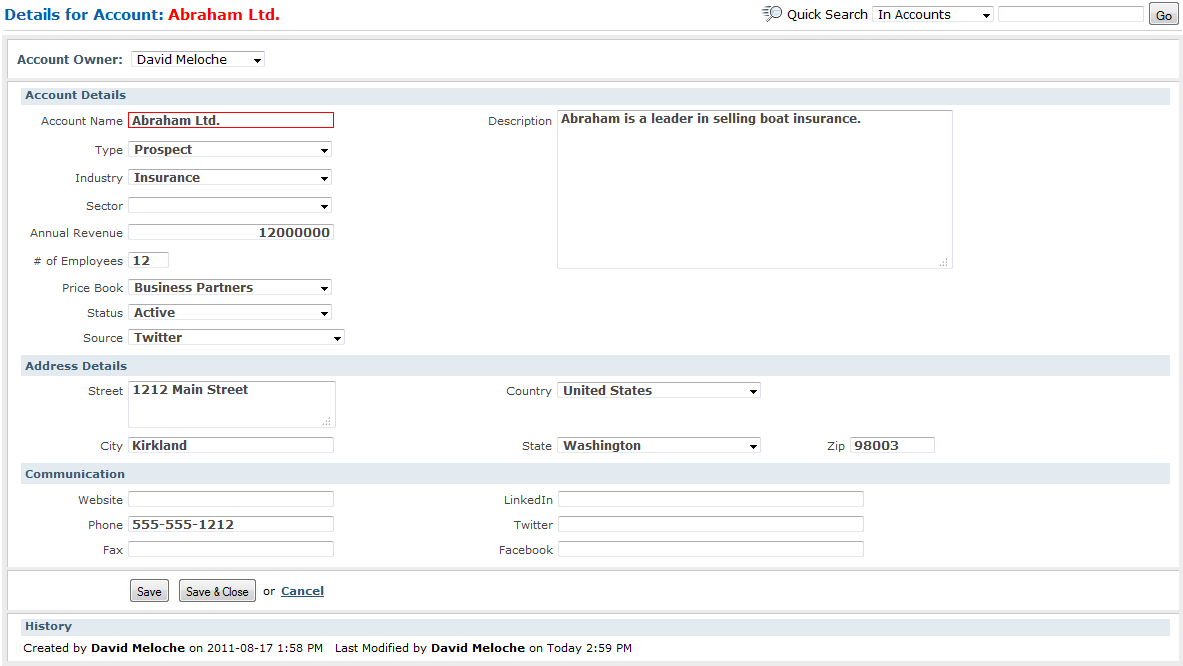 Complete the converted lead's Account details page
And here's another good hint when you should be moving a lead to an account: when you're ready to start doing some research on the company to try to figure out your best pitch. You can start completing things like company revenue, the number of employees, company description, etc. And that's just the details page.

Time to start prospecting - Create an Opportunity
You can use Account's Opportunities button to plan out your prospecting work. Create a new Opportunity record for your account and then complete the details. The Opportunity record can then have tasks, calls, and events assigned to it. As well, you can include attachments specific to the opportunity and define team member roles, making sure too many cooks aren't spoiling the broth.
Add tasks to get staff working the prospect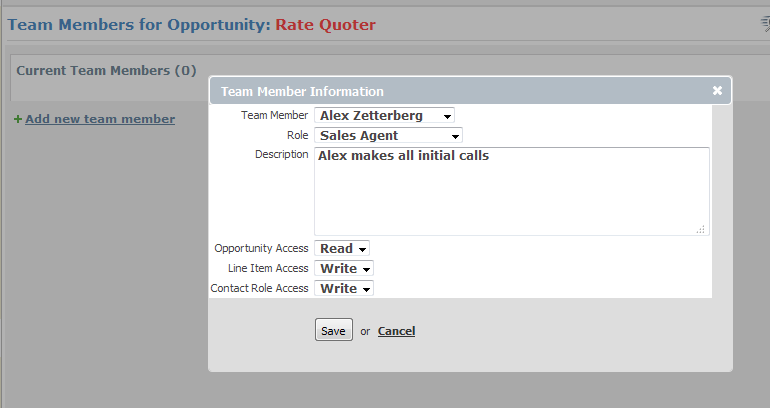 Assign your team and limit scope of each member
Filed under:
User Comments
re: When to move leads to accounts?
1
re: When to move leads to accounts?
1
re: When to move leads to accounts?
1