Connect BlueCamroo To Do Even More
BlueCamroo aims to deliver the most complete all-in-one CRM and Business Management Platform. But sometimes you need to do even more.
That's why BlueCamroo includes integrations to some of the most popular small business accounting packages, payment processors, and online file sharing services. Our current integrations are listed below, and more are on the way!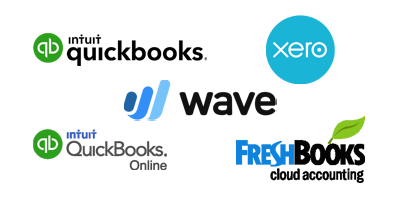 Accounting
BlueCamroo includes functionality to create and send invoices to your customers directly from any Project record, and also to receive online payments. By connecting BlueCamroo to your accounting system, records of invoices... and payments received are automatically replicated to your accounting systems, avoiding the need to enter information twice.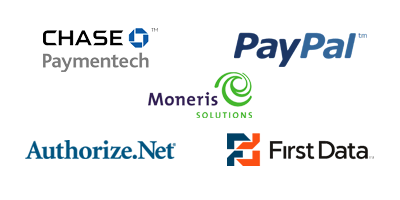 Payment Processors
If you are already invoicing from BlueCamroo, it's a short step to also let your clients pay online. When you add a Payment Processor to your BlueCamroo setup, BlueCamroo creates a branded payment page that customers... can be directed to to pay invoices. And every payment is automatically updated into BlueCamroo to keep your records up to date.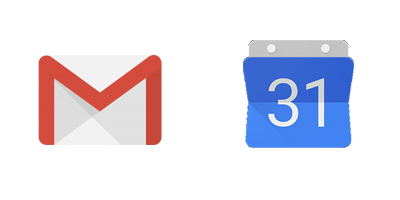 Google
BlueCamroo connects to Google, enabling Google users to connect their Gmail account and to synchronize their BlueCamroo Calendar with Google Calendar... . Connect your Gmail and Calendar to supercharge your BlueCamroo experience.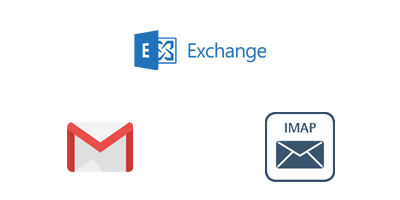 Email
BlueCamroo connects with Microsoft Exchange, IMAP, and Gmail allowing your email system to communicate with BlueCamroo. This will sync events between your BlueCamroo Calendar and your emails system calendar.... Also, any emails sent out from BlueCamroo will use the email settings you have set up in your email system.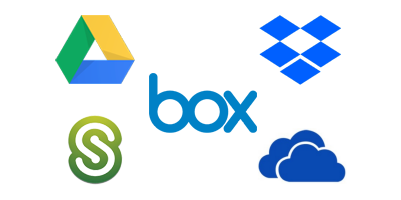 Online File Sharing
Online file sharing platforms provide the ideal tool for teams to store, share, and collaborate on files — and even to loop-in clients and others who may need to be involved. Linking an online file sharing platform with BlueCamroo... enables you to structure your files, associate them to records in BlueCamroo, and access directly from the BlueCamroo interface. Connect with Google Drive, Dropbox, Box, ShareFile, and Microsoft OneDrive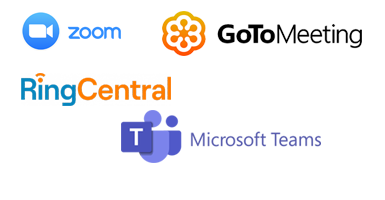 Communication
Communication is a key part of every business. Whether its collaborating internally or keeping in touch with your leads and customers, proper communication and collaboration tools let you stay on top of what is happening... in your business.

BlueCamroo's integration with GoToMeeting lets you create and add GoToMeeting details to an Event in BlueCamroo. When that new event is created, the GoToMeeting details will be sent alongside the Event notification to all attendees.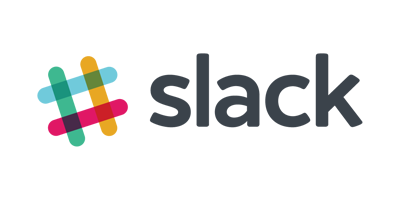 Slack
Project collaboration allows team leaders and team members to plan, coordinate, oversee and adjust whichever project they're working on. This collaborative process allows for different departments and groups to keep informed ... as a project grows more complex.

BlueCamroo connects with Slack to enhance project collaboration and transparency.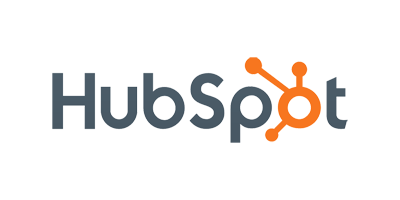 HubSpot
Digital Inbound Marketing is rapidly gaining in popularity as an alternative to traditional pushmarketing. By establishing expertise and offering attractive content, digital marketers use inbound strategies and ... tools to attract web visitors and trade valuable content for contact details, giving a steady stream of new leads to follow up. That's where BlueCamroo comes in! By integrating digital marketing tools to your BlueCamroo CRM, leads are flagged up immediately for sales follow-up, and everything is tracked and under control.

Connect BlueCamroo with HubSpot to pass leads automatically into your CRM for follow-up. Lead conversions write back from BlueCamroo to Hubspot, enabling "closed loop" marketing analytics.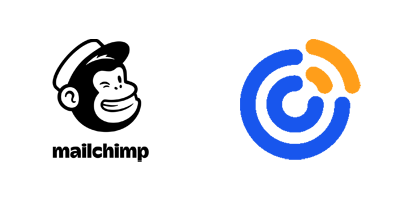 Email Marketing
Keep your email campaigns running smoothly by integrating BlueCamroo with Mailchimp and Constant Contact. This integration synchronizes your contacts and their details between... BlueCamroo and both MailChimp and Constant Contact. Automatically ensure that your email marketing software has the right info from your CRM.
Need More?
Don't see an integration you need? Let us know and we could connect your workspace to it, as long as they have an open API. If it's a very helpful software we might make an in-depth connection and add it to our Intergation list for everyone.
Integrations
In the Integrations Dashboard you will find various products and tools which integrate with BlueCamroo.
Some integrations apply company-wide and can only be set up by administrators, and others can be applied to the whole company and also on individual user level. Twitter is an example of this. Administrators can set up a company twitter account that can only be accessed by users with specific permissions, but each user can also set up their own twitter account as well.
The BlueCamroo integrations with these tools are offered to you for free, however this does not mean that the tools themselves are free. You must have an account created with the tools you would like to integrate your BlueCamroo with before setting them up here.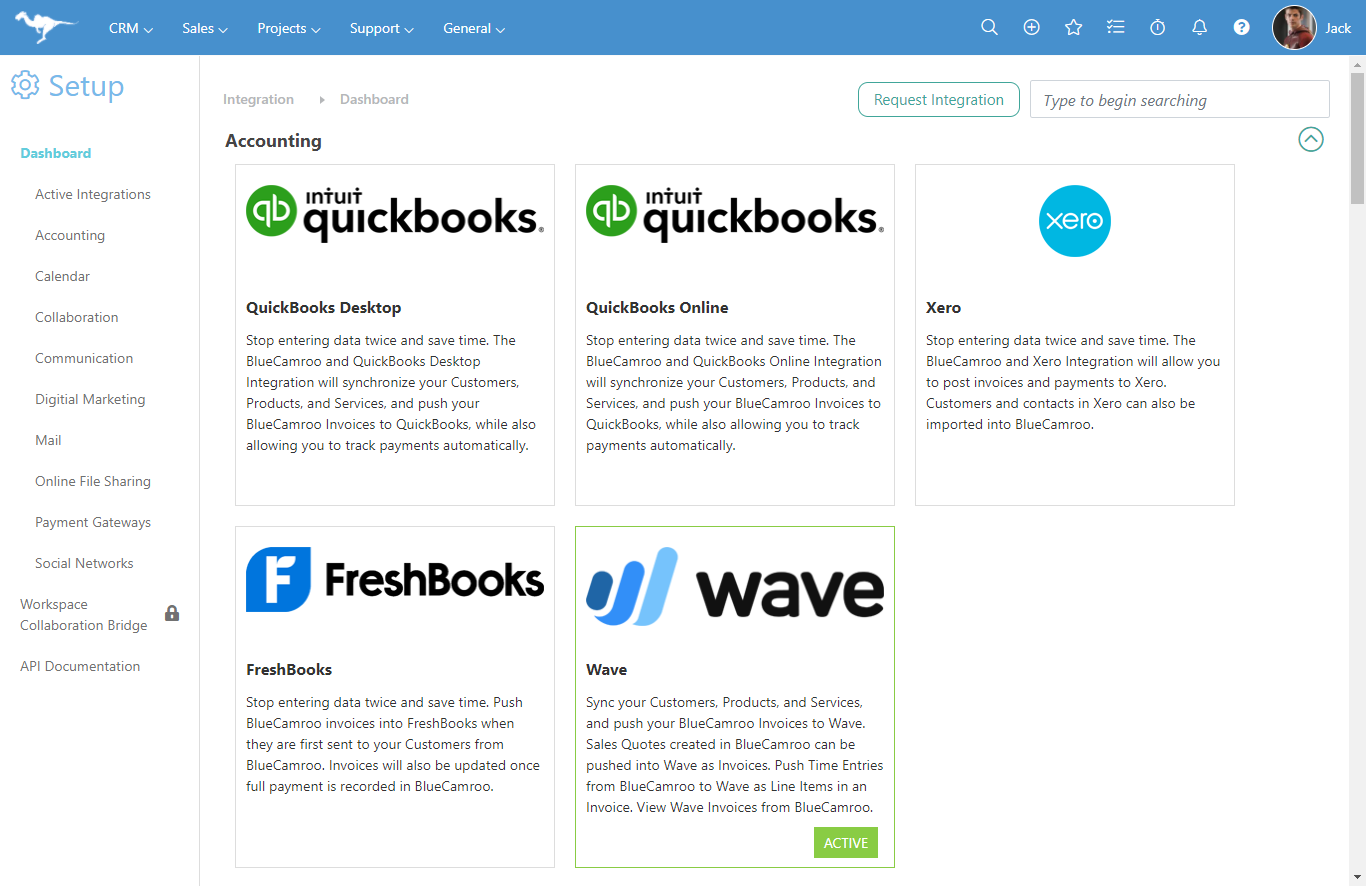 You can integrate with any of them by clicking on the icon and following the on screen instructions. Some integration will require you to log out of you workspace and log back in for them to take effect. Integrations that you have set up already will have a

icon on their logo.
Register and Start Working Today! Transform your Business!