Boost your Sales with the Sales & Marketing Extension
A CRM software is an essential utility for any company dealing with customers. So, pretty much every company!
Every business needs to be able to keep track of their customers and opportunities related to them and actively seek new clients and new opportunities. That is why decision makers in every business need the ability to get an unrestricted access to the information they need to make best business decisions depending on where they are in their buying cycle.
This is where BlueCamroo Sales & Marketing extension comes in. Built to work with our CRM Free foundation, it gives you the tools your company need to streamline its sales process. From creating landing pages easily populated with Web-to-Lead or Web-to-Opportunity forms that feed entered information directly into BlueCamroo and trigger actions utilizing a Workflow Automation Engine, or having those new leads join email marketing drip campaigns to automatically send an appropriate/requested information to them, to automatically scheduling a follow up call with someone on your sales team. BlueCamroo enables you to create the automation your company needs to nurture your leads into customers, and your current clients into repeat customers.
Time Tracking - Bill Your Clients Accurately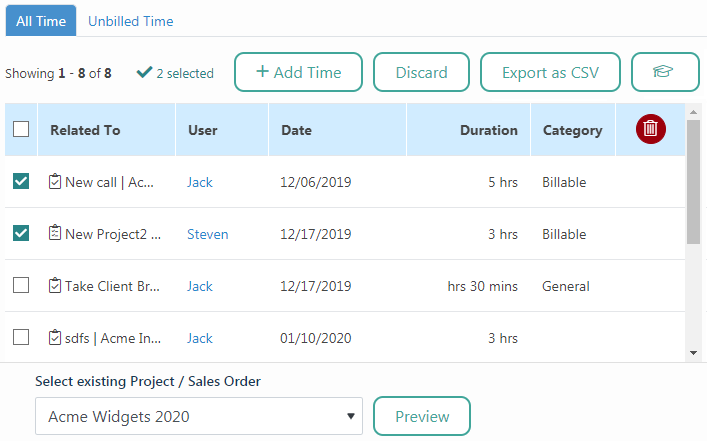 BlueCamroo makes Time Tracking a snap, whether it's to accurately track how many billable hours to charge a client or if you want to understand how your team is spending their time at work. Whenever you update or close a task, you can note the time spent on it and whether it's billable.
Track your billable time down to the second
Have multiple timers to change between tasks easily
Create time sheets and send them for approval
Run reports to analyze your costs and see where you can improve performance
Use Billing Grades easily track your internal costs
Sales Dashboard - Give Your Salespeople an Edge
Every business is powered by sales, there's no way around that. A sales dashboard gives your sales team one place where they can oversee their most recent leads, opportunities, sales quotes, and their latest tasks. Sales managers can track an individual salesperson's performance or see how their team is performing as a whole.
See your assigned leads, opportunities, sales quotes, and tasks in one place
Track sales against quota by month, quarter or year
Submit your expense reports for approval directly from the dashboard
Separate dashboard for sales managers to evaluate the performance and activities of an individual salesperson or an entire sales team
Set goals, quotas and bonuses for each team member
Invoicing - Automate Your Invoicing Processes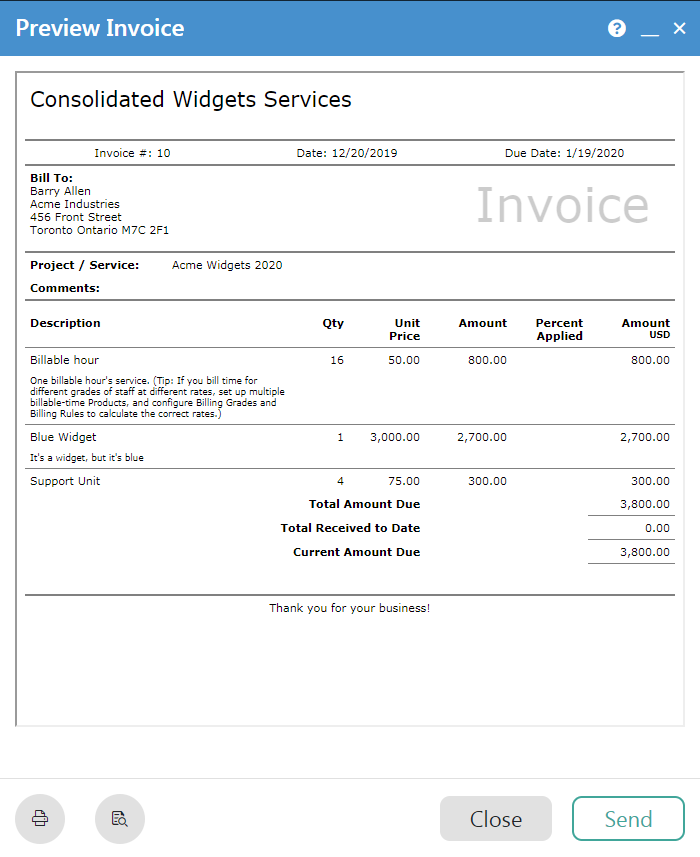 Invoices that have not been sent and invoices that have not been paid are a persistent problem for many businesses. With so much attention directed elsewhere, businesses often neglect getting their bills paid until it becomes something very noticeable.
Easily generate standard and recurring invoices and bill your clients
Create invoice reminder schedules to ensure you get paid
Get paid quicker by proving clients with an online payment portal utilizing one of many Payment Gateways
Keep track of any client who's late on payments
Create manageable business workflows for your invoicing process
Give Your Invoices a professional look with unlimited invoice templates
Website Builder - Attract New Leads Through Your Websites and Landing Pages
You need to give clients a way to learn about your business and a website or landing page is the easiest way in today's world. BlueCamroo's included Website Development Platform (WDP) allows you to easily build websites, eCommerce stores and landing pages.
Run unlimited marketing campaigns on standard websites, ecommerce stores or landing pages
Add any of our modules to your website at no additional cost
Customize your websites with external or third-party templates
Keep your costs low with our affordable hosting plans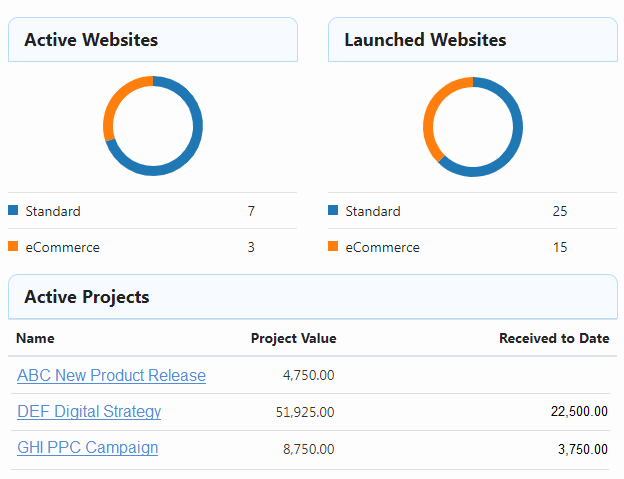 Workflow Automation - Don't Miss a Thing and Create More Time for Your Team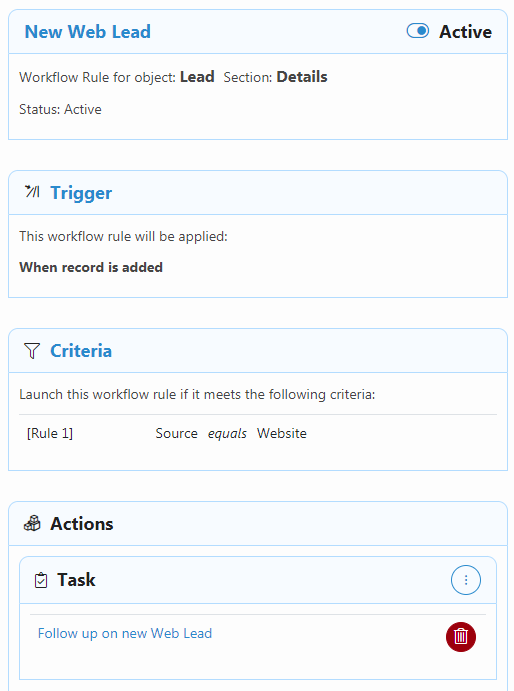 If you've done something more than once, you've done it enough, that's our philosophy at BlueCamroo. That's why we have made it easy for you to free up time by automating many of the things that you can do with our software.
Streamline your business processes
Automate task assignment tasks to the right team member
Give your team more time to nurture their leads
Eliminate unnecessary duplication within your data
Don't let valuable leads slip through the cracks
Automate tasks, emails, notifications or invoices
Social Scout - Find New Leads and Track Trends on Social Media
Online Social Networks are an ocean of potential leads, but also a big drain on your time if you don't have the right tools. BlueCamroo helps you to search for sales opportunities, listen to the network buzz, and support clients easily and efficiently.
Create detailed searches to find people who are looking exactly for what you offer
Find and add leads to your CRM seamlessly from Twitter
Support clients and listen to the buzz around your industryFind trends and get ahead of them

Web-to-Lead & Web-to-Opportunity Forms - Bring leads directly into your CRM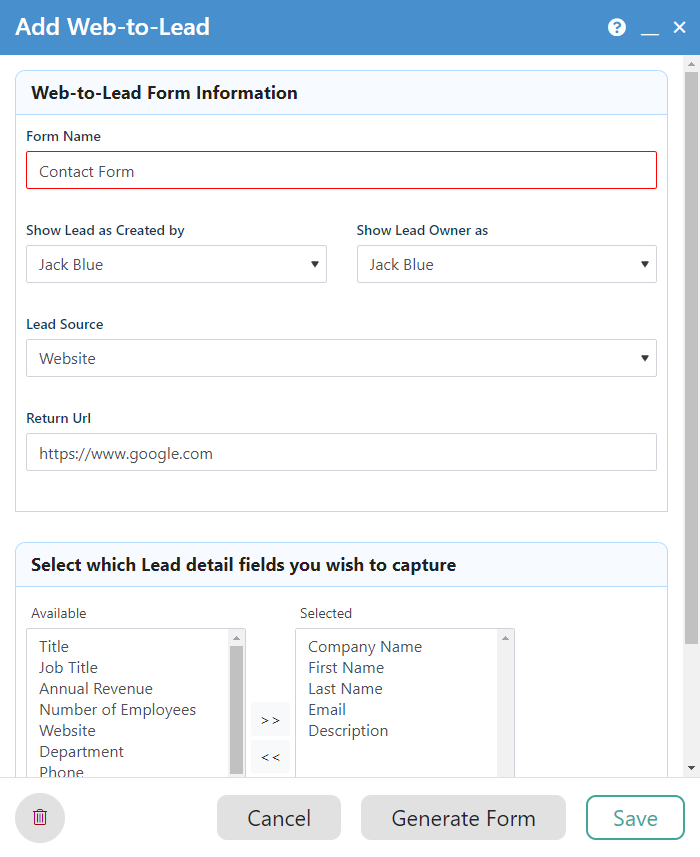 Sales & Marketing enables you to create unlimited Web-to-Lead or Web-to-Opportunity forms to place on your website, blogs, and any other online properties. When a visitor completes your web form, their details are automatically entered into BlueCamroo as a lead.
Automatically add leads into your CRM
Trigger automation to start your sales processes
Create different forms to test strategy
Assign tasks quicker to cut down your response time
Email Sequences - Send a timed series of emails to nurture your Leads & Customers
Email Sequences can be used for selling, lead nurturing, onboarding, and more. Ultimately, the goal is to improve engagement with your leads and customers to build better relationships, increase customer satisfaction, and sell more.
Create several email 'Steps', which can be scheduled with time delays and which can be automatically stopped when a key action is taken by the recipient, such as responding to the email, clicking a link, or scheduling an appointment.
Define different series of emails for Leads or Customers
Design and write effective email templates with placeholders
Send the Sequences to qualified contacts
Define key actions that signify the recipient has converted and can be removed from the Sequence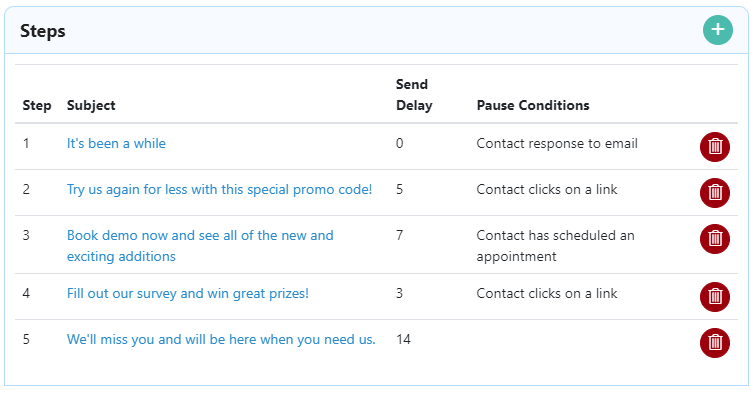 More Advanced Features to compliment CRM Free - Unlock even more potential in BlueCamroo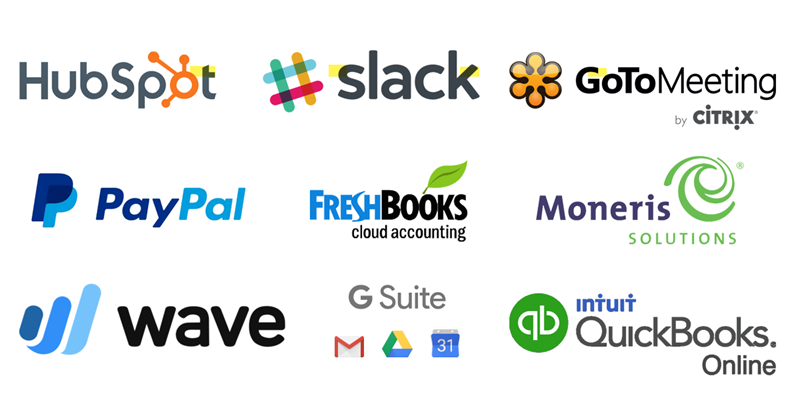 CRM Free serves as s a 'base-foundation' for all BlueCamroo, but when you subscribe to the Sales & Marketing extension you unlock even more high value features such as:
More integrations (Slack, GoToMeeting, Payment Processors, etc...)
Estimates to calculate internal costs of an opportunity
Products & Services lists and multiple Price Books
Multiple sales quotes per opportunity
Use of your own SMTP server for unlimited email marketing
Workspace customization
Unlimited Extra Fields and Data Base Objects
Boost Your Sales and Automate Your Marketing!