Support Ticketing and Customer Management.
Deliver great customer service with BlueCamroo!
Customers should always come first. That's why BlueCamroo allows you to easily work with customer issues with an included ticketing system. Trouble tickets, help tickets, call it what you will, BlueCamroo will help keep your customers happy.
Support them at any time, any place. Give your customers their own portal to issue tickets or create them on your own. Social Network Scout uncovers customer issues the moment they pop-up on Twitter of Facebook. BlueCamroo can make sure your team stays on top of it all.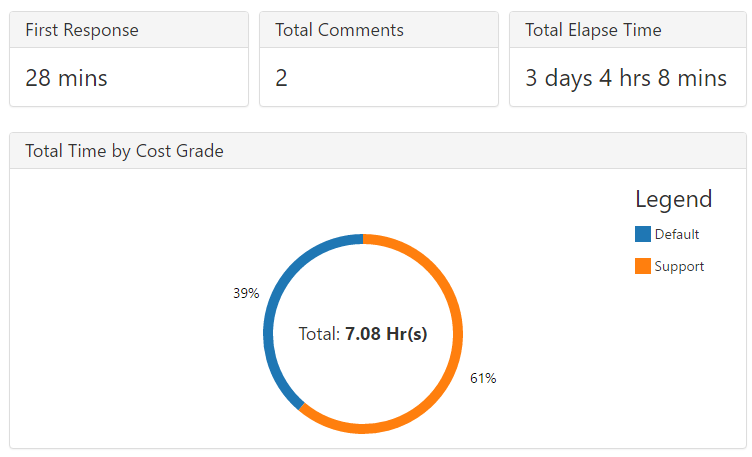 BlueCamroo Provides Organization to Your Client Issues
Forget emails. With so many coming in, it's hard to keep everything together. You have responses coming in from your client, responses from other members of your staff, and maybe even attachments and tasks. BlueCamroo treats support tickets like every other area of the system so that you can have all of your emails organized, make ticket related discussions, organize attachments, and create tasks.
Make Comments and Join the Discussion Stream
Any member of your team can view the discussion stream for open or closed cases and comment on the status. You can easily get your customers involved in the discussion too, so that they're aware of the status or to help provide more information. With BlueCamroo, important details are never overlooked.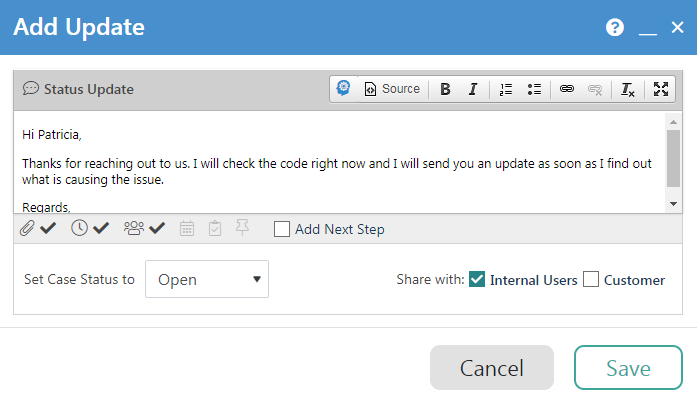 Capture and Re-Use Team Knowledge
There are few new questions. Capture knowledge and help customer support agents be more productive by using BlueCamroo's built-in Customer Support Knowledge Base to offer guidance and suggested answers for your most common customer service inquiries.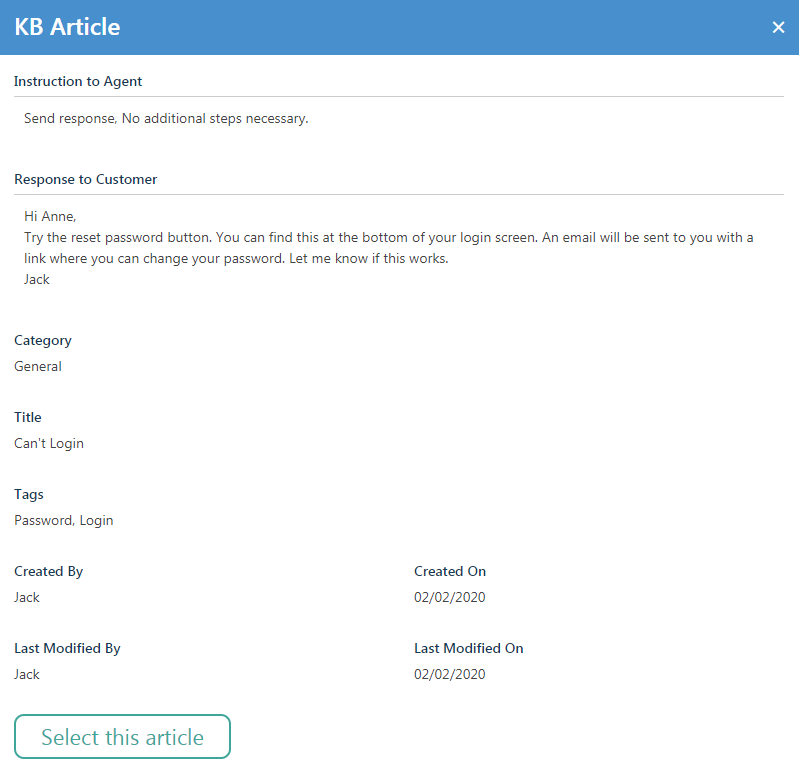 Let Your Clients Connect to Report and View Their Cases
Using your own client portal, you can allow your customers to log in and view and create help tickets for specific products, projects, or even for their business in general.
Extend Support's Reach to Social Networks
Social Network Scout helps you uncover support issues posted by users of Twitter and Facebook and get them into the Case system. Make sure staff executes on cases with possible wide-ranging implications. Impress clients by a pro-active support process that works their issues before they have to bring it to you.
Quickly and Efficiently Support Your Customers