Custom Projects
* All prices are in US Dollars
and are subject to GST/HST for
subscribers in Canada.
In a Custom Project, BlueCamroo consultants, engineers and configuration experts work with you to meet demanding requirements for advanced process design, project management, configuration, training services or integration of BlueCamroo to existing company systems or third-party solutions.
What Can Be Customized?
New Functions
Can't find the specific function you need? Are you missing one or two functions that would make this the perfect system for your business? We can build a specific function for our business or industry.
Business Process Redesign
Do you have a unique business workflow? We can adjust BlueCamroo's flows to match what you do. Be it through automated rules or customizing the system's existing structures.
Change Management
Do you need more tools to handle the challenges of change management in projects? We can help you refine your processes and create new tools to track changes, costs, and work effort.
Systems Integration
If your business relies on industry-standard applications then you're in luck! BlueCamroo's open API allows it to integrate with many software applications, bringing multiple components and subsystems together.
Software Development
We try our best to make BlueCamroo accessible and useful for everyone, but sometimes you need something a bit more tailored to your needs. Whether it's a completely new application resting on top of BlueCamroo to a custom portal for your clients and vendors, we can make it happen.
Localization
BlueCamroo is designed so that it can be easily adapted into any language. Let us know what region, language, or cultural requirements you have and make BlueCamroo your own.
Our Process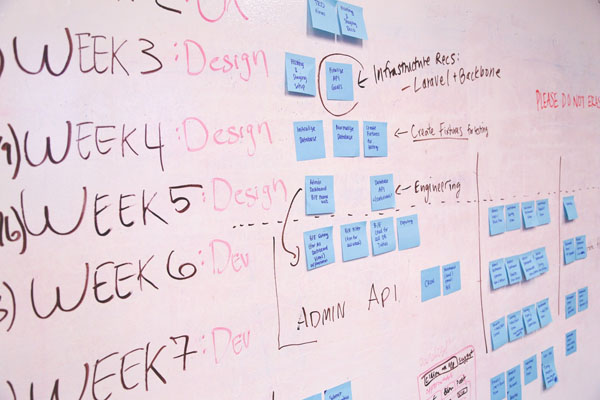 With custom projects expectations have to be managed from the beginning. We believe that by properly understanding your needs, and working with you throughout the development process that you will get the result you were looking for.
Booking a Call - First we want to get an overall understanding about your business, your needs and the solution you are looking for. We also make sure that we identify everyone that needs to be involved in a more detailed discussion about the specifics of the Custom Project.
Second Call - In this call we go into the details about the custom requirements and nail down key details in order to create a quote on what needs to be invested for the project to come out on time.
Project is Amended/Approved - Once we have clearly defined parameters for the custom project we begin to work on it.
Update Meetings - We will have scheduled updates so that you are informed on the progress in the project and in case there are any new unexpected issues that have arrived and have to be managed appropriately.
Quality Assurance - We run test on the new development to make sure it works by itself and as part of BlueCamroo
Finish the Project - Once the custom project has been built and tested we launch it live in your BlueCamroo Workspace.