Support the whole sales cycle with BlueCamroo
It's been said by marketers that it's eight times more expensive to attract a new customer than to keep an existing one. It's really easy to lose a good customer with bad or inconsistent support.
Surprisingly, product support functionality is an overlooked feature in many CRM applications. BlueCamroo, however, recognizes product support is a key part of the sales cycle. BlueCamroo is designed to manage the full sales cycle: from lead acquisition to product deliver to product support.
Many users are just getting up and running on BlueCamroo and have not had a chance to really understand how they can incorporate BlueCamroo into their support department and how BlueCamroo can streamline what sometimes is an afterthought and can be an unexpected cost center. But it's probably time we take a closer look at how BlueCamroo handles support and how  you might start to make use of it as you hand off finished projects.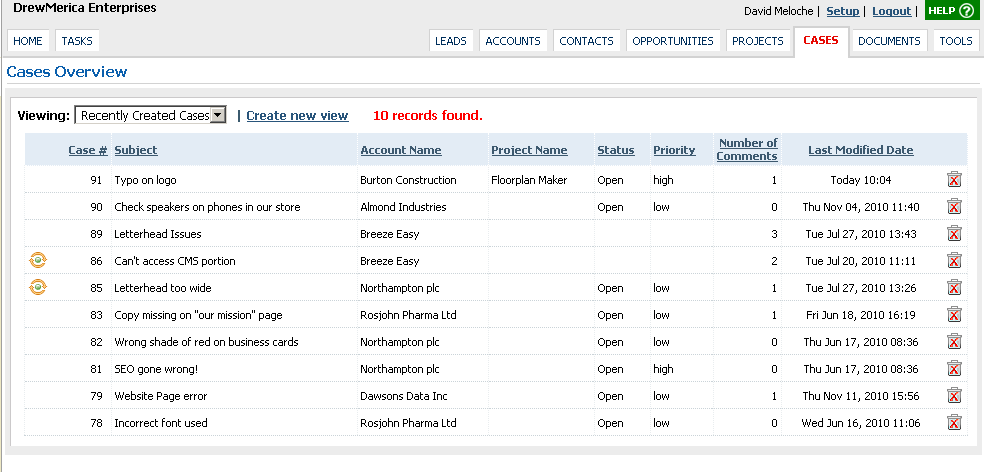 The Cases tab is the most noticeable aspect of BlueCamroo's customer support system. If you provide phone or email support, you can create a Case based on the call/email. You can associate it with a product, project, stage, account and contact.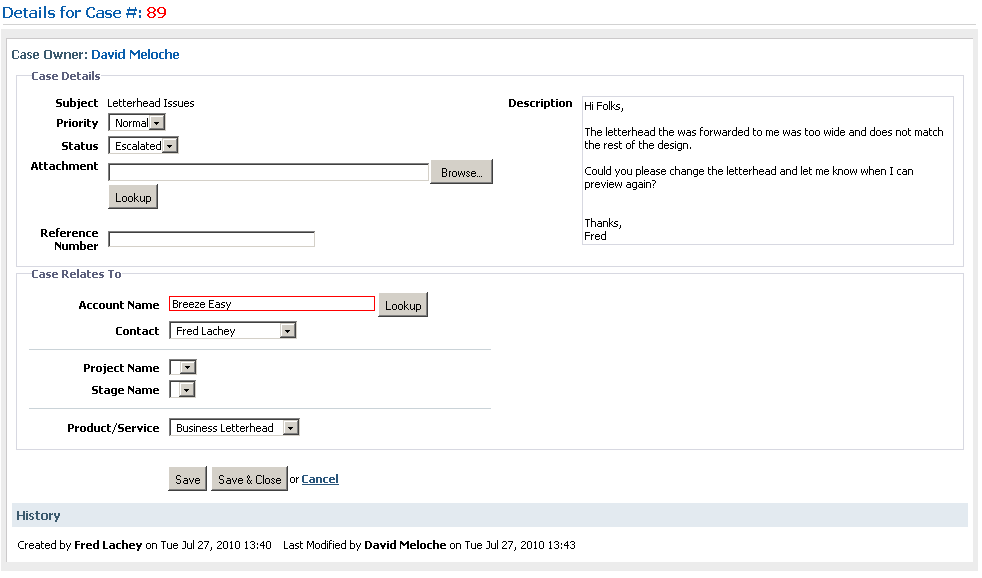 An interesting use of the Contact drop-down box is you can cross check that the person contacting you for support is registered in the system. If the email or call isn't coming from a known contact, the person might be trying to get support outside of any agreed upon support contract.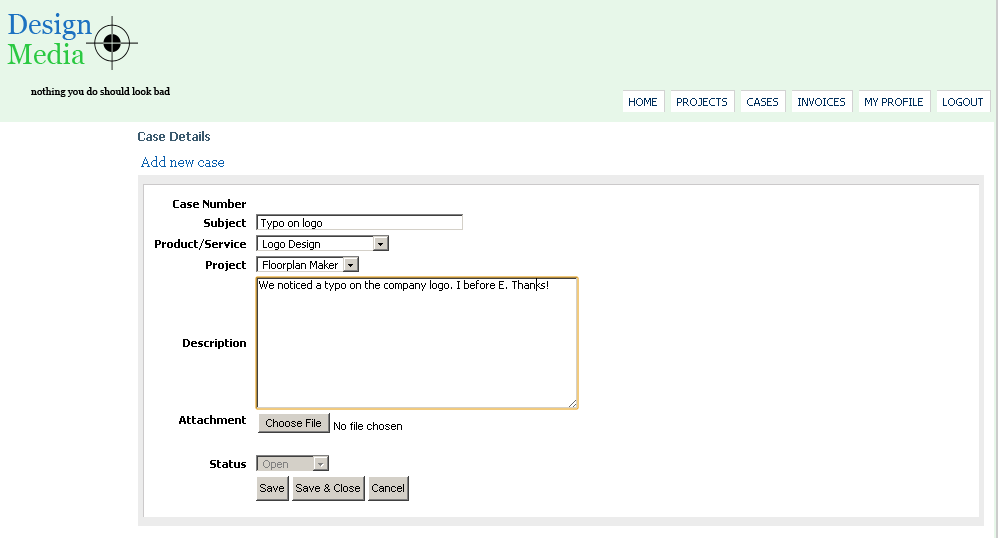 One of the most interesting features of BlueCamroo's case system is the ability to create an intranet portal for clients and allow them to enter and file their own support cases. Contacts need pre-authorized access so this can further reduce unauthorized support requests. Contacts, once in the intranet (which can be branded to client specifications), can file their own support ticket.

The contact-created case automatically appears as a case in the BlueCamroo system. Your support desk person can respond and create a follow up task for any coworker needed to resolve the issue.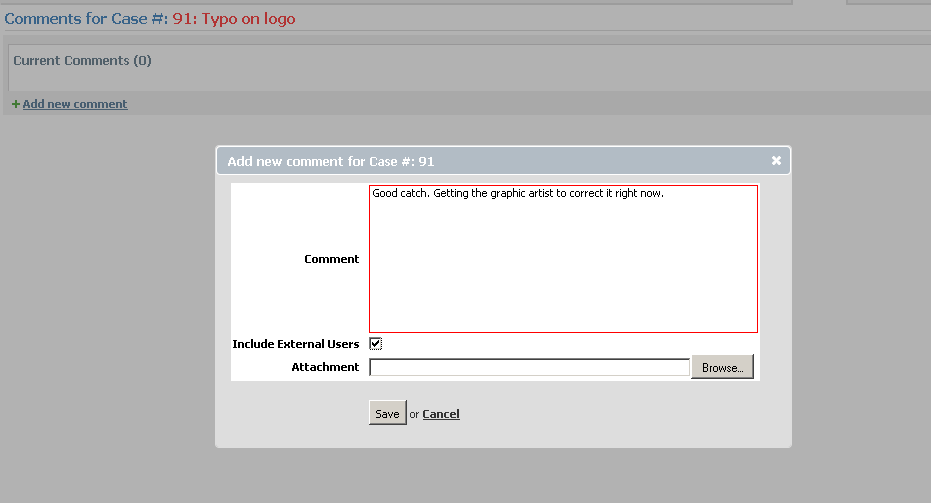 Back on the contact end, the contact can see the case has been opened, see when the most recent activity, and view support desk comments. Your support desk person can also cloak comments to keep them internal and not visible by the client.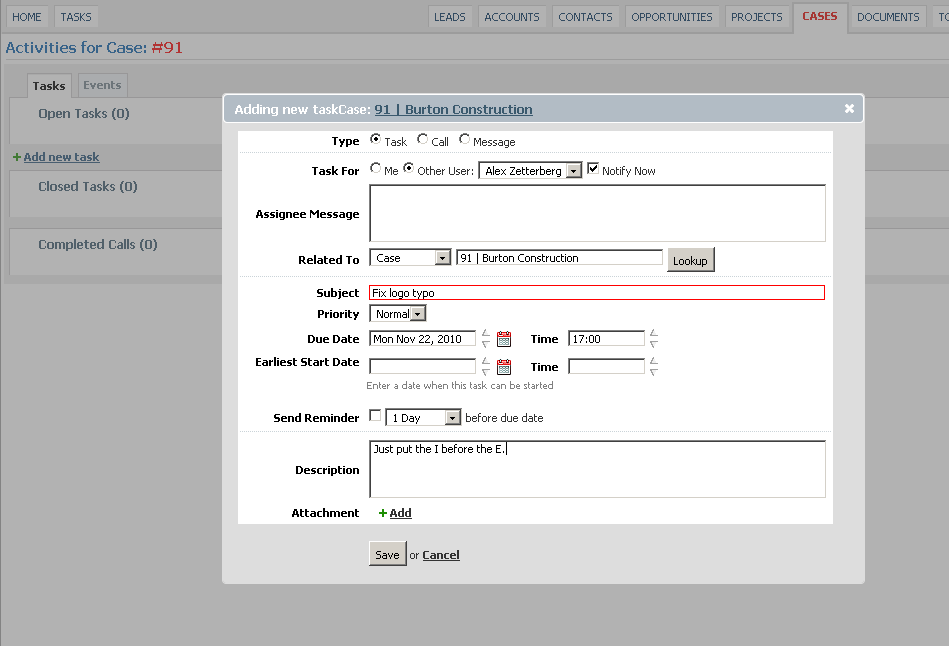 By combining cases and the client intranet feature, product support can be streamlined, the client can take on more responsibility, and you can cut down on off-contract support requests. You can also avoid expensive long distance phone calls and wasting time with phone tag.
Social Network Scout adds another dimension to the support cycle. Many people turn to Twitter these days for help with a product. Given Twitter only allows 140 characters, such requests can be rather terse and lacking nuance.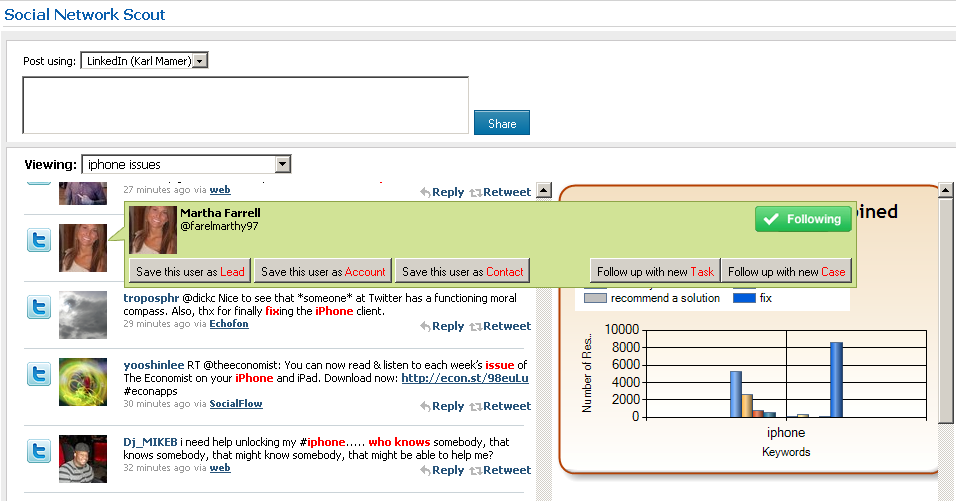 Social Network Scout can be setup to scan Twitter for keywords and filter phrases that alert you to any tweets about problems with your product.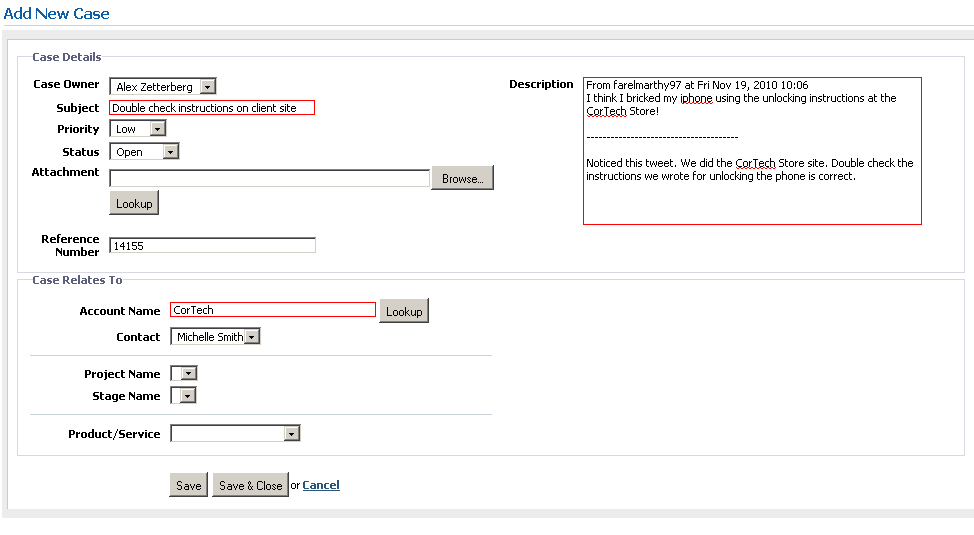 If you find any, you can create a case right from the Support Channel feed. Social Network Scout inserts the tweet that generated the case into the case description field, including user name and a time stamp. This ensures you have a permanent record of what generated the case and a way to contact the user via Twitter.
Filed under:
User Comments
re: Support the whole sales cycle with BlueCamroo
1
re: Support the whole sales cycle with BlueCamroo
1
re: Support the whole sales cycle with BlueCamroo
1