BlueCamroo at the Business Startup show
Team BlueCamroo is back from the Business Startup trade show in London, UK. The Business Startup (Nov 30-Dec 1, 2010) trade show is a massive two day event that helps fledgling entrepreneurs connect with exhibitors that can help people get their business off the ground and keep them in the air during the first few critical years. Exhibitors ranged from Bic (as in the pen manufacturer) to Albright Patents (a Patent and Trade Mark law firm). And of course, BlueCamroo had a great corner booth.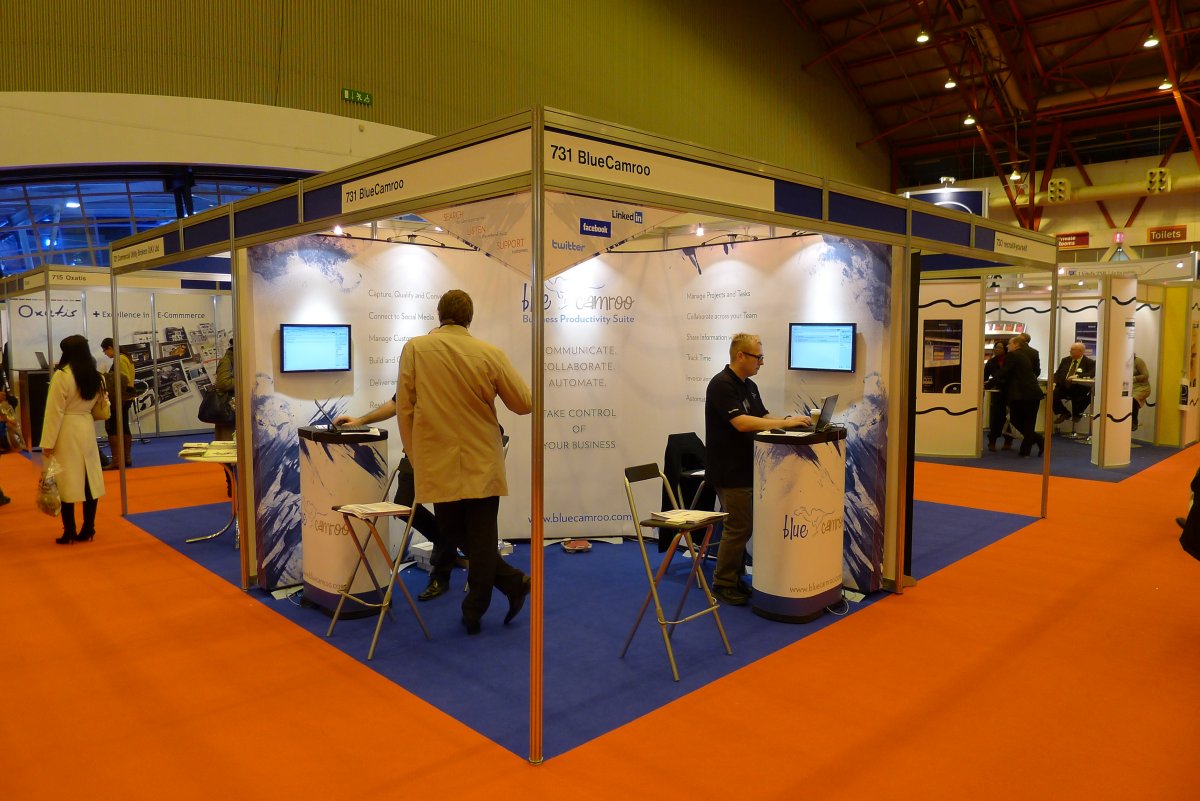 We met a lot of interesting and insightful entrepreneurs at the show. The feedback was highly positive. I found people who stopped or passed by our booth broke down into roughly three types of people:
CRM Experts: These were seasoned users of various CRM packages and they were looking for a better fit. Most we presented to were in a state of shock at the features built into BlueCamroo (CRM, project management, expense sheets, social CRM, email marketing) and the price (starting at US$24.99 or about 18 GBP for a single user). The 31-day free trial period and the no contract billing helped further distinguish us from the competition.
Entrepreneurs with a Problem and Looking for a Solution: These were people whose businesses were starting to grow and keeping their contacts in Outlook and their plans on sheets of A4 paper tacked up on a door was proving to be a less than viable strategy. They had a sense there must be some kind of software out there to help them manage and they found their way to the BlueCamroo booth. It was fun talking to them about their businesses, needs, and challenges and then showing them how BlueCamroo is the Swiss Army Knife solution.
Just out of the Gate: These were the most fascinating people to talk with at the show. These were entrepreneurs gathering information before launching a business. Although they were doing their homework, they generally were not even aware there existed software to handle contacts and projects or do email marketing. They were highly receptive to the idea, however, that the time to start looking for a solution for handling your contacts, opportunities, and projects is before you start. While walking these show attendees through the BlueCamroo system, there always seemed to be a moment when they "got it". They got how CRM can streamline their business from day one and, specifically, how BlueCamroo's functionality that extends CRM can immediately benefit a startup business.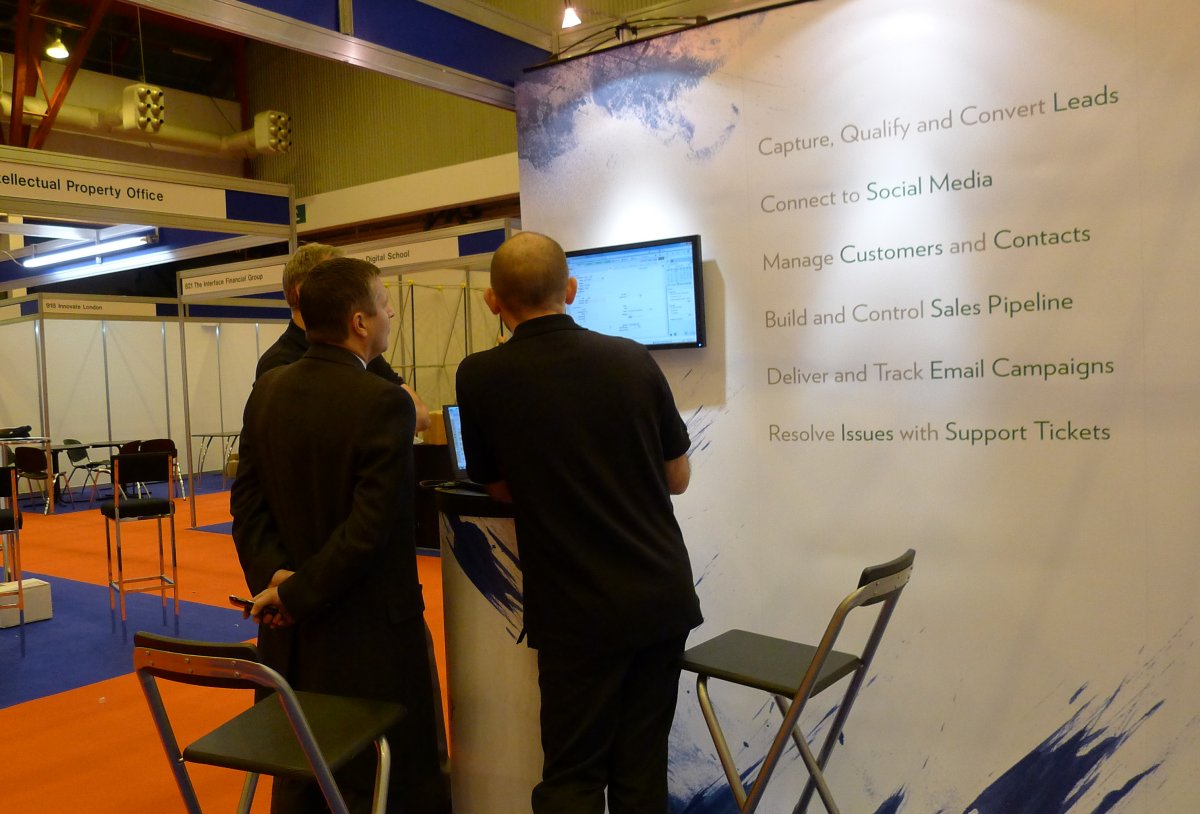 Curious about future trade shows and conferences BlueCamroo might be attending in a city near you? Bookmark and check our "Roo on the Road" page for announcements of upcoming shows.
User Comments
re: BlueCamroo at the Business Startup show
1
re: BlueCamroo at the Business Startup show
1
re: BlueCamroo at the Business Startup show
1