Apple, welcome to the cloud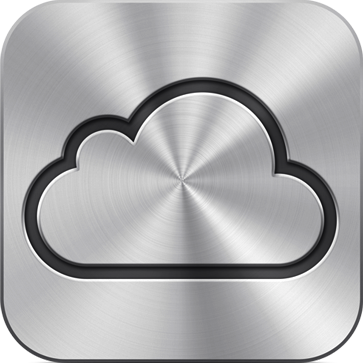 Welcome, Apple, to the cloud. June 6, 2011 Apple announced its new iCloud service. For Cloud companies like yours truly (BlueCamroo) Apple's entry into the cloud raises all boats. The run up to iCloud helped push cloud computing into the headlines of major media organizations like CNN. A Google News timeline shows for 2011 "cloud computing" stories jumped in May. That data is not in for the whole month of June but I wouldn't be surprised if it spikes above May's results.

Nothing appears too revolutionary with iCloud. It's a very Google Docs-like offering with a greater emphasis on storing/synching media versus Software as a Service apps like a word processor or spreadsheet.

I'm curious how this is going to affect Dropbox, which seems to be the dominant cloud storage app for iPhone/iPad. Dropbox offers 2 GB free where as iCloud offers 5 GB. No doubt Dropbox is going to have to match free storage. This can be a win for the end user. Remember when Yahoo, Gmail, and Hotmail started competing by offering increasingly ridiculous amounts of storage space? Yahoo eventually played the unlimited trump card and just gave everyone unlimited storage.
The rise of Android will likely ensure Dropbox (which supports Android) isn't wiped out of existence by iCloud. However, any developer creating add-ons for someone else's operating system should probably look at the history of Microsoft DOS/Windows. Microsoft tended to simply include popular paid for third-party add ons as free features in the next revision of its operating system. Stacker was a great example.
Stacker was an on-the-fly disc compression system for DOS. This was back when people had hard drives in the 20-80 megabyte range and a new drive would run you about $500. You can pick up a 2 TB drive these days for what you'd spend on a lunch date. But back then every kilobyte was at a premium. Microsoft included their own disk compression software called DoubleSpace and Stacker ceased to be.
An interesting feature of iCloud is its "scan and match" service. The service (a paid for premium service) will allow you to scan your hard drive of MP3s you've ripped from your CD collection. The service will then somehow authenticate these are legitimately ripped MP3s and make available identical songs on the iTunes/iCloud drives.
This idea sounds eerily familiar to a similar service offered a decade ago by a web site called mp3.com.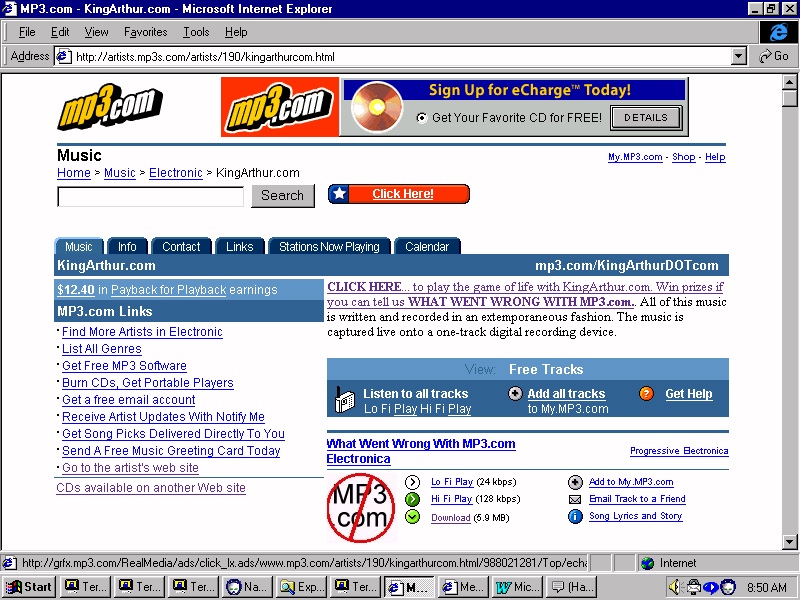 The site would let you place a CD in your drive, MP3.com would then scan the CD to ensure it was a legit copy, and then you could stream those songs from MP3.com's web page regardless of location. Sounds reasonable? The only problem is the music industry of 10 years ago sued MP3.com out of existence upon hearing of this service. The music industry did not like the idea of a company copying CDs and streaming those copies to third parties, even if the third party was people who had legitimately paid for the music.
There are a lot of smart cookies at Apple and I can't be the only one on the planet to remember this interesting story of an Internet company with, apparently, the right idea but about a decade ahead of the record industry. I'm sure Apple got the nod to do this.
User Comments
re: Apple, welcome to the cloud
1
re: Apple, welcome to the cloud
1
re: Apple, welcome to the cloud
1