BlueCamroo Release Notes 4.1.1
What's New in BlueCamroo?
We've made a few changes to the Toolbar and Explorer bar, improving, notably, how opportunities and cases can be managed. The Email Marketing utility now has a more visual look similar to the changes made to Workflow Rules and Project Templates.
Collapsing Icons on the Toolbar

We've added a Collapse/Expand icon on the Toolbar. Click the down arrow to eliminate the icons and display only the tab labels.
Additional Columns in the Results Pane
Opportunity Results Pane

When you open a results pane for Opportunities a Close Date column now appears. The column is also available when you click the Grid Expand icon. Click the Close Date column header to sort all your opportunities by close date.
Cases Results Pane

The Cases Results pane has a new Priority column which also appears in the expanded grid view.
New Case Priority Lookup Value

In the previous version the Case priorities were hard-coded. You can now specify custom Case priorities under Setup's Lookup Value section (select Setup > System Setup > Lookup Values > Priority).
Extra Fields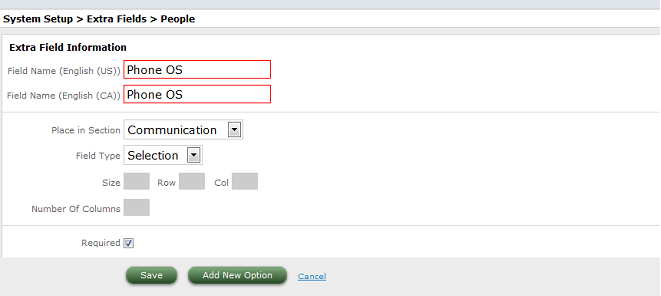 When you're setting up your own extra fields on details pages, selection fields (e.g., drop-down boxes) can now be made mandatory with the Required checkbox. When checked, the user must make a selection before he/she can save the record.
Email Marketing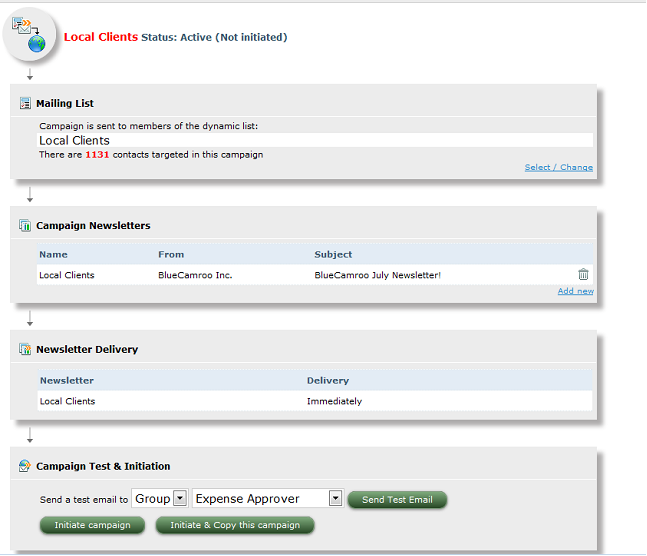 You can now setup email marketing campaigns visually. Previously you worked through campaigns page by page. The new visual approach contains the whole campaign and creation on one page.

When you're adding a new campaign, click on Click to enter your campaign details to begin defining the campaign.
User Comments