BlueCamroo Release Notes 6.0.0
What's New in BlueCamroo?
The goal of this release was to prepare BlueCamroo for future updates; by updating Internal System Architecture to support the future 'Workspace Collaboration Bridge', we've also had the opportunity to modernize BlueCamroo UI by making it more modern and look sharp.
We've also made significant improvements to Snapshots, so that you can access important information about your records quickly and easily with unique, section-relevant information..
Key:

New Feature

Change to Existing Feature

Setup Instructions
Update to Architecture and User Interface
In the near future, we will be releasing a very exciting and industry-unique feature to BlueCamroo, the 'Workspace Collaboration Bridge'. This feature will take collaboration to the next level, and is unlike anything we have seen in the Project Management Solutions space.
With the 'Workspace Collaboration Bridge', users of different BlueCamroo workspaces will be able to collaborate with each other to work-on and complete Projects.
This functionality is extremely useful in the current and evolving business landscape where more and more companies are reaching out to team up and collaborate with other companies.
In preparation for this, we had to make a few updates to the system architecture of BlueCamroo which are not visible to the end User. In the process of doing this, we also updated BlueCamroos' technology, making it even more secure, faster, and most importantly, future proof!
While doing this, we also implemented long discussed and awaited changes to the BlueCamroo User Interface. We updated Icons, Fonts and Font Sizes, Forms, Lists, Buttons, and much more, all with the goal of improving BlueCamroos' usability. As a result, all of these changes taken together give BlueCamroo a more modern and sleek look.
Below, we will share with you just a few examples that highlight some of these changes to the BlueCamroo UI:
Old Action Bar Buttons for Call Task:

New Action Bar Buttons for Call Task:

Old Log Call: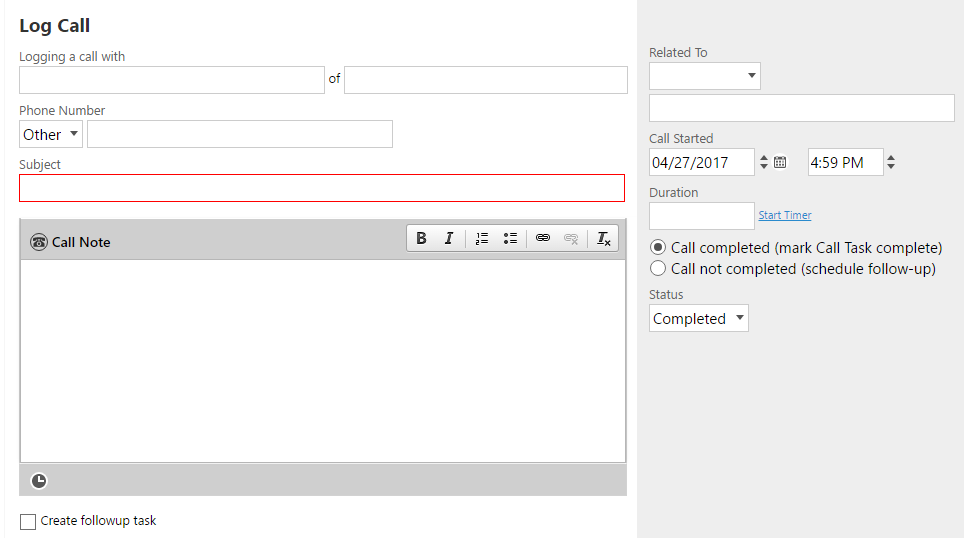 New Log Call: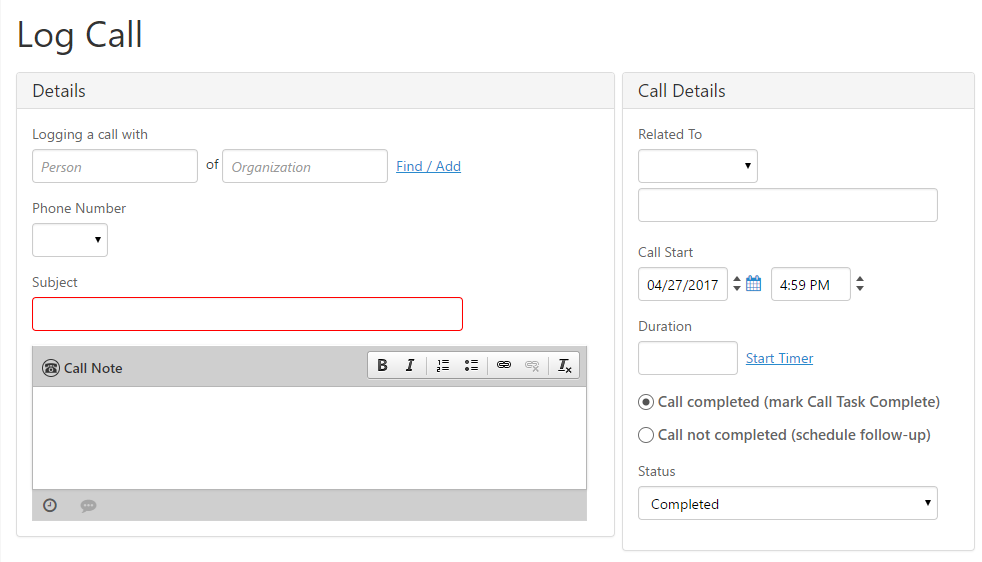 Old Products and Invoices List:

New Products & Invoices List: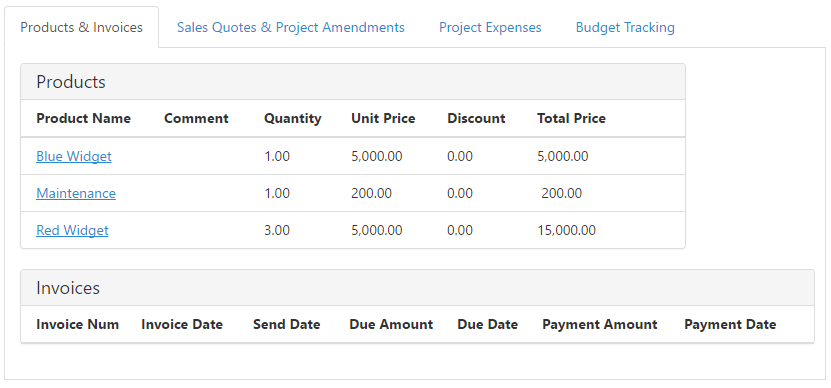 Snapshots Reworked
Being able to quickly and easily find important information about your Companies' Leads, Opportunities, Customers/Suppliers, Projects, and Support Cases is extremely useful. We've felt that this was something that was lacking in Snapshots and needed improvement.
Previously, Snapshots displayed several lists of the most recent activities for the Record. For example, in Projects, you would see the 5 most recent Open Tasks, Future Events, Emails, Invoices, and Cases. This would not really tell you much about the Project.
We wanted Snapshots to be informative enough that they would be pages you would visit daily to be briefed on the summaries of your records at-a-glance; to see their status', to know what has to be done now and what is coming up, among other details.
This is just the beginning, as one of our future releases will include extensive customization features for the whole BlueCamroo platform. Snapshot customization functionality will be included.
To decide what to display in Snapshots, we discussed internally and asked many of our Clients what they would like to see, and we decided on the following:
Leads (Time logged, Opportunities, Sales Quotes, Lead age, and Timeline)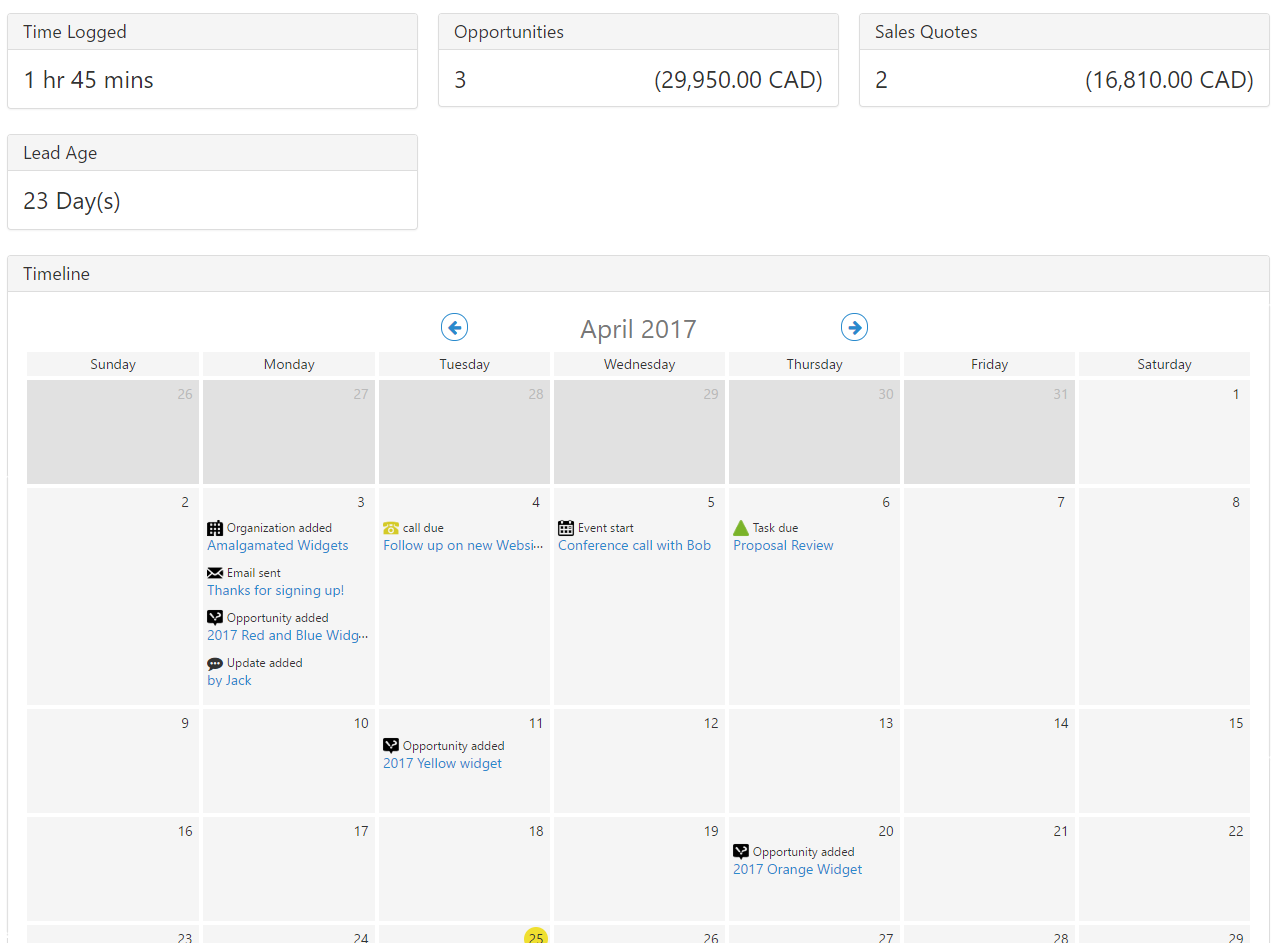 Customers & Suppliers (Projects, Opportunities, Sales Orders, Outstanding Invoices, Sales Quotes, Open Cases, and Total Time by Cost Grade)
Opportunities (Sales Quotes, Time Logged, and Timeline)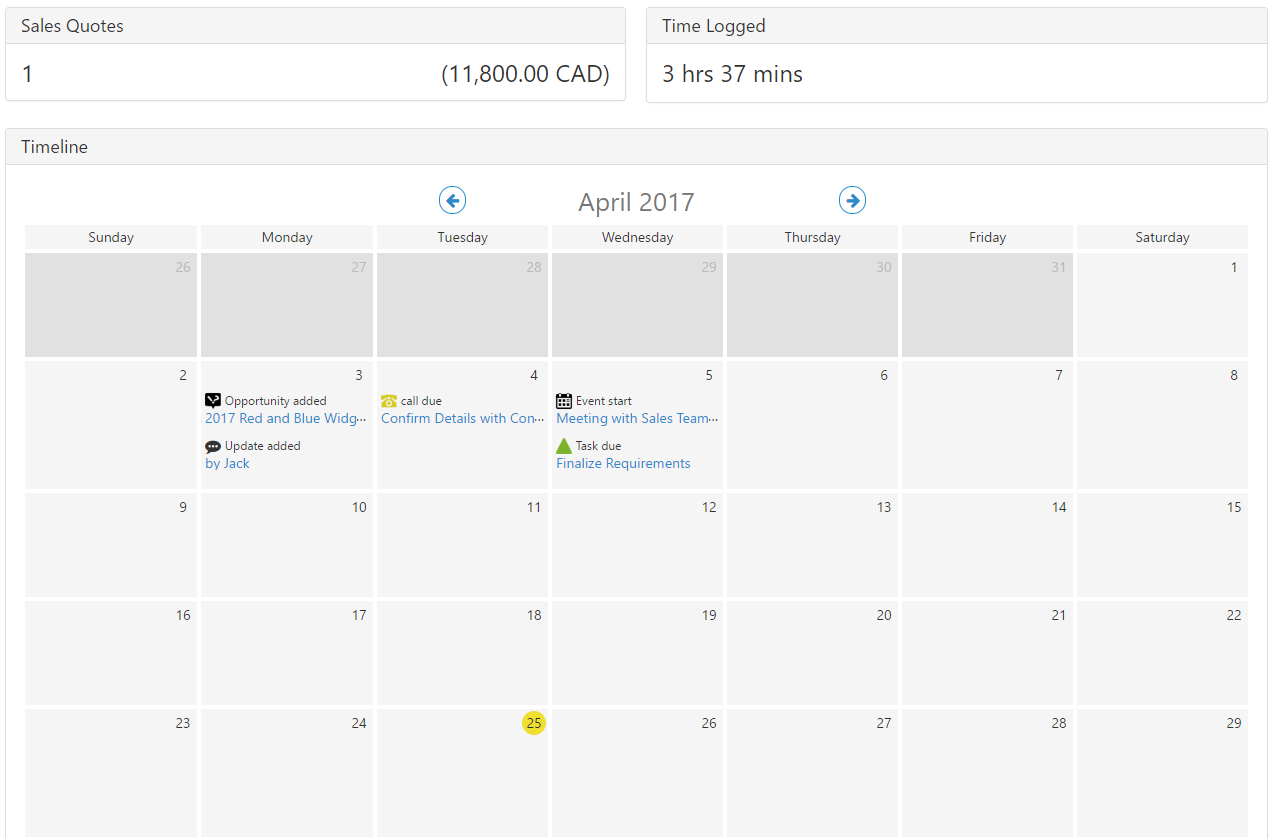 Projects (Project Value, Project Cost, Total Payment Received, # of Open Cases, # of Overdue Invoices, # of Days to Completion, Project Health, and Total Time by Cost Grade)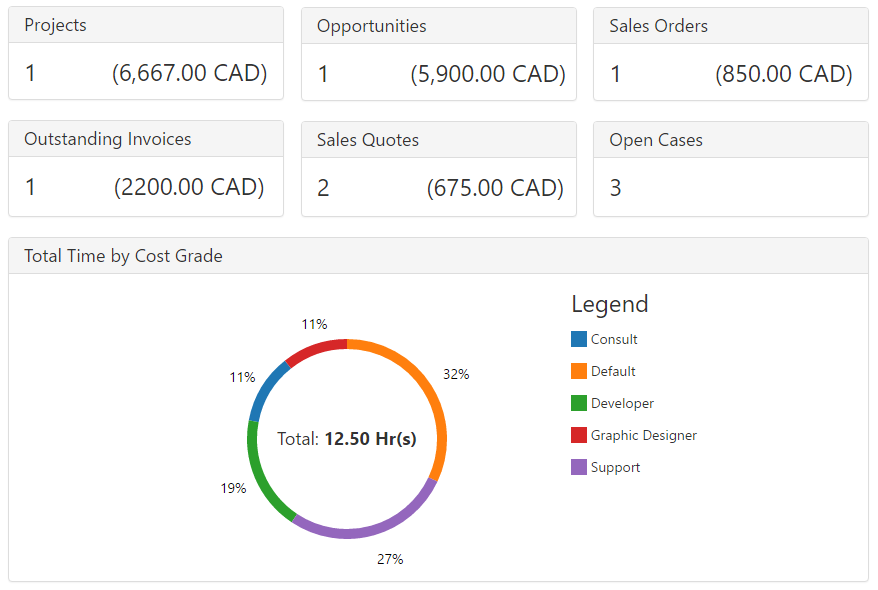 Cases (First Response, Total Comments, Total Elapsed Time, and Total Time by Cost Grade)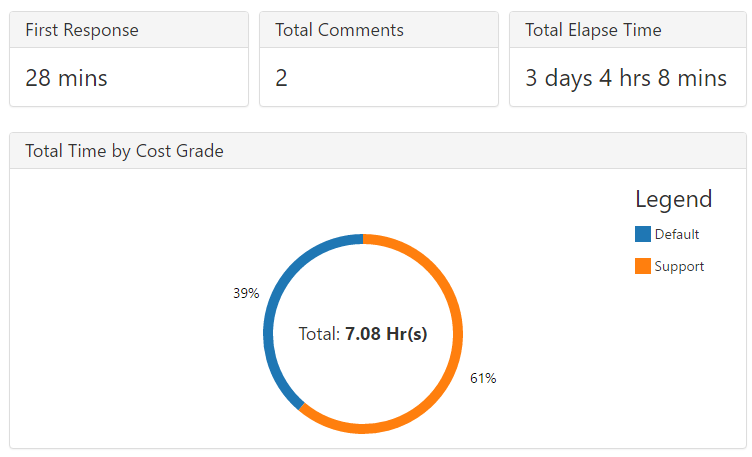 We hope you find these new features helpful. If you have any questions about implementing them, or if you have any suggestions or comments, please send an email to support@bluecamroo.com. We'll be glad to help!
The BlueCamroo Team
User Comments