10 Must-Have Features for Your Project Management Software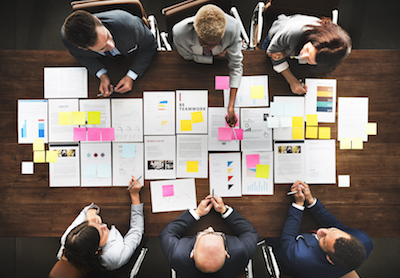 Integrating project management software into your everyday project workflows provides your company with a real competitive edge in managing all aspects of your ongoing activities. But there is a wide gap in functionality between various project management programs. So, knowing which features actually make your work life better and improve your overall profitability is extremely important.
Here are ten (10) essential features, and a few extras as an added bonus, that can help you manage your projects more effectively.
1. Flexibility
Very few projects go precisely as planned from beginning to end. Therefore, choosing a project management system that allows you to make on-the-fly adjustments is essential to allow your company to respond quickly to changes.
You need to be able to quickly and easily adjust schedules, tasks, and timelines if one aspect of the project is either ahead or behind schedule. A system that automatically adjusts your timeline saves you and your team a tremendous amount of time from having to manually alter your scheduled tasks and deliverables. The ability to efficiently manage project amendments is definitely a plus.
Additionally, look for the ability to customize labels and categories. This lets you tailor your interface to suit specific projects and activities, allowing you to enjoy the benefits of a system that meets your precise set of needs and operating procedures.
2. Intuitive Interface
Interfaces that make sense for your employees and reduce the learning curve required for implementation help you avoid extended downtime and lost productivity when putting your new project management software to work.
With the right interface you can spot issues at a glance and adjust quickly and accurately when necessary. Visual aids like timelines and objective lists provide real-time information on the current status of your project.
3. Convenient Collaboration
The ability to access project materials easily and simultaneously boosts the productivity of your entire team. A collaboration tool that includes
project updates,
next steps,
document storage and sharing,
task assignments,
scheduling of meetings,
tracking of changes,
project conversation threads,
project emails,
and team notifications
allows you to keep all communications and documents within the project template itself.
Keeping all of your communications within your project ensures that you are on top of everything going on within the project itself. It completely removes the hassle and lost productivity of searching through employee emails, calendars, or even separate software programs to piece together your project communications.
In addition, a strong collaboration tool within your project management software creates a positive environment in which creativity and camaraderie can grow and flourish, allowing you to increase innovation throughout your organization.
4. Time Tracking
Another feature to consider when choosing a project management solution is the ability to track the time spent by your staff members on various activities related to your ongoing projects. This gives you better control over labor costs and allows you to determine the most effective use of your human resources when managing ongoing projects. The ability to isolate billable from non-billable time streamlines the customer billing procedure.
The best time-tracking systems also provide advanced warning of critical deadlines to ensure that your projects are completed on schedule. An added bonus is to have online timers that automatically track your time as you work on the project.
5. Budgeting vs. Actuals
The ability to compare budgeted spending with the actual amount of financial outlay at every stage of your project enables you to track cost overruns and manage expenditures more effectively.
Choose a project management system that allows you to compare these figures at a glance. This is a solid step toward monitoring and managing costs more effectively for all of your corporate projects.
6. Billing and Invoicing
Automated billing and invoicing functions streamline these necessary activities and increase the on-time payment percentage for your customers.
By sending the right invoices at the right time, you ensure the greatest profitability for your company and the most effective communication with your customers throughout the billing process.
7. Client Communications
Maintaining a centralized depository for all communications to and from your clients provides an easy point of reference for your staff members and can ensure the fastest and most responsive customer service possible.
Select a project management software package that incorporates this functionality to significantly improve interactions with customers throughout the project and to help you track these communications for future reference and action.
8. Project and Stage Templates
For projects and activities that recur with minimal variations, the ability to set up both project and stage templates boosts productivity for these important initiatives. For greater flexibility, choose a solution that permits stages to recur.
By creating workflows and templates within your project management software, you can access these items when you begin a new project and enjoy the benefits of past experience when dealing with future demands on your company's time and expertise.
9. Task Management and Dependencies
Making sure that certain tasks can recur, and that they are completed in a particular order, is critical to the success of your project. Some actions cannot be performed until others are in place. For example, the framework of a house cannot be constructed until the foundation has been poured and cured.
Most experts recognize four different types of dependencies:
Start-to-finish dependencies require one activity to start before another can be completed.
Finish-to-start dependencies require one task to be completed before another can begin.
Start-to-start dependencies require the initiation of one activity before the next activity can start.
Finish-to-finish dependencies require the completion of one task before the second can be completed.
Your project management system should have features in place that allow you to create these four major dependencies between tasks and to prompt action on one phase when another is completed. This lets you make the most effective use of staff time and resources throughout the course of your projects while also supporting recurring tasks.
10. Resource Management
Materials, money, and human resources are essential to the ongoing success of your business. Tracking the ways in which you expend these resources provides insight into areas in which improvements can be made in your workflows.
With proper resource management, you enjoy greater productivity and less waste throughout your project, resulting in lower overheads and improved profitability for your business.
Bonus Features and Functionality!
Leading project management systems provide added functionality above and beyond customary features included in most platforms. While these components are not essential elements of project management, they can often provide added functionality for your project management systems.
Here are bonus features to look for in a project management system that can really make a difference in your success:
Customer Relationship Management (CRM) Module
An integrated CRM allows you to manage contacts, create communications, and track leads from initial capture through to the final sale. Choosing a project management system that meshes seamlessly with your CRM solution saves time and effort for you and your employees as you convert a lead to a customer and an opportunity to a project.
Dashboards
Dashboards that can be tailored to the needs of your staff members speed up the management process and offer real benefits for tracking project costs, activities, and deadlines.
Support Ticketing and Case Management Tools
Support ticketing and case management tools are ideal for companies that must address client complaints and concerns on a regular basis. By putting these tools in the hands of your customer service agents, you ensure the fastest reaction times and the most appropriate responses for issues as they arise.
Automatic Team Notifications
Automatic team notifications and task creation eliminate some elements of human error and ensure that your projects stay on track for on-time completion.
Higher Productivity and Increased Profitability
These added features provide your company with increased control over various elements of your project while tying all the processes and workflows together.
Working with a company that specializes in project management solutions allows you to save time and effort when overseeing major initiatives and client-requested projects for your company. This translates into higher productivity and increased profitability.
BlueCamroo's forward-thinking approach to project management and CRM issues allows you to take on the challenges of today and tomorrow with the most cost-effective and integrated solutions for all your business needs.
The all-in-one business management and CRM solutions offered in BlueCamroo are designed to suit the needs of small to medium-sized businesses, providing you with the easy-to-use tools you need to achieve success in the competitive marketplace.
Visit the BlueCamroo website and schedule a demo today.
User Comments
re: 10 Must-Have Features for Your Project Management Software
1/3/2018
4:31 PM
by Scott
great article!