How Remote Work is Helping Companies Survive COVID-19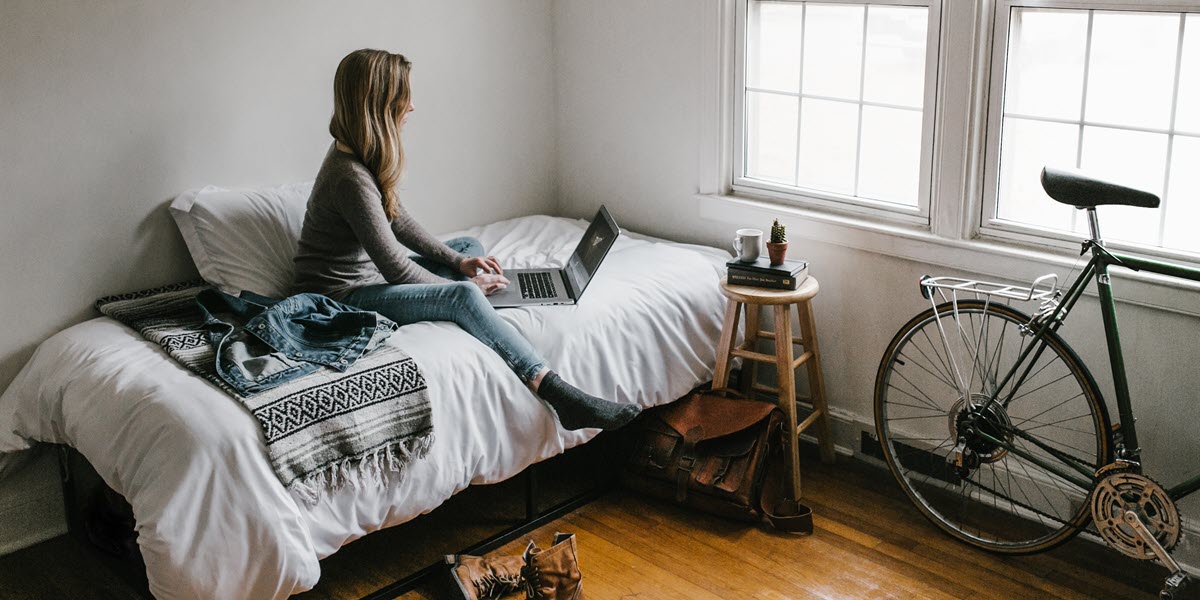 The escalation of COVID-19 is a stark reminder how fragile our world is. This virus has forced governments to create restrictions on communities, place entire countries on lockdowns, and shut down millions of business while others closed down, forcing their employees to work from home. All of this in the name of saving lives.
Now as we all do our part to flatten the curve, companies world-wide have to embrace remote workers. Remote work is not a new concept and it is one that had been picking up traction for the last few years as companies were attracting talent by offering the opportunity to work remotely as needed, allowing them to spend less time commuting and more time with family.
How embracing remote work can help a business
Remote work, now the norm, had been becoming more common lately. Not just because it was being requested by employees, but it also had tangible results for businesses that embraced it, including:
Lower costs - It's no secret that office space is expensive, less room you need in your office for employees the more you can invest into your business.
Better use of technology - Companies use an average of 16 different software systems. Remote workers have to use these tools to effectively communicate with their team, making sure all interactions are logged. When you're at the office these interactions can be missed because you just turn and ask for something from your co-worker, and it's never logged.
Increased productivity - In a Canada Life survey, homeworkers ranked their productivity 7.7/10, compared to office workers who ranked theirs 6.5/10.
Improved employee retention - Churn can be a serious problem for a small business, losing a key employee can drag productivity to a halt. Giving the flexibility to work from home, when necessary, can entice key employees to stay
Access to more talent - If your employees can work remotely, then you can hire from outside your regular geographical area.
4 features to look for in software to empower your remote workers
Having the right software can help businesses be more efficient and get through the COVID-19 pandemic. Empowering your remote workers with software that allows them to work efficiently from home.
Centralized Data - Firstly, you want to look for is a software where people aren't hunting for data. A fully integrated software makes sure that crucial data can travel from your sales team, to your delivery team, to your support team without giving a chance for data to fall through cracks simply because it's all in the same system.
Nurturing your client's entire lifecycle becomes more efficient when your team isn't hunting for relevant information. They're doing what they're supposed to be doing: taking care of your leads, opportunities and clients.
Customized Notifications - Secondly, you should look for is a software that allows users to be updated on any changes with a lead, opportunity, client, project or any other record they're working on. Each record has to have a place where you can easily and quickly post or see any change, and your users need to also be able to push a notification to other users.
People and companies have ever changing circumstances and their focus can shift in an instant, if something changes you need to be able to alert your team immediately, even if no one is in the office.
Online Meetings Integration - Thirdly, you want to have the ability to set up virtual meetings quickly. Yes, we've all had meetings that could have been an email, and not going to those is one of the inherent advantages of working from home.
However, meetings are where decisions get made and if everyone is working remotely virtual meetings are crucial to make sure discussion and dialog that can fast forward a project or issue. If inspiration hits someone on your team, they need to be able to call a meeting to cultivate the idea into an action plan.
Dashboards and Reports - Finally, you need to look for is a software that allows the senior management team to see progress across the company. This is going to be a strange time for managers and executives, as their main goal is to make sure their teams are performing at a high level, a goal made difficult when they are in different locations.
Your software should allow executives to quickly glance through their team has made, both as an individual or as a group. Executives must be able to see the big picture and course-correct when they see a possible iceberg ready to sink any project.
How BlueCamroo can help now
For your team to thrive working remotely you need a fully integrated software that is built from the ground up to work cohesively like BlueCamroo, which was designed to enable teams to nurture your client's entire lifecycle efficiently from anywhere on the globe.
BlueCamroo allows your different teams to keep everyone in the loop on important changes to any lead, client or project. You team can easily log any interaction or change, and then find it quickly without the need to keep switching between software.
BlueCamroo was not only designed for teams to be able to collaborate but for managers and executives to be able to keep an eye on their teams' progress and manage the big picture. This allows them to course-correct easily and keep their goals aligned.
But what really sets BlueCamroo apart is our innovative User-Role Subscription Model, which permits you to have different User-Roles in your workspace (even permitting multiple roles per user). This ensures that you are only paying for the features each user needs to BENEITS PAGE. That way your company will instantly save money while retaining functionality of multiple software in one fully integrated business management software.
User Comments