BlueCamroo 8.1.1 - Support Dashboard & Inline Editing
We want to thank you again for your feeback, it is crucial to our continued success. In this maintenance release we are updating our Support Dashboard to give you a better overview of your Support performance at a glace. We are also adding one of the most requested items on our list, in-line editing. You can now quickly edit multiple records from a View. Please let us know what other features you would like to see in BlueCamroo.
Key:

New Feature

Change to Existing Feature

Setup Instructions
Updated Support Dashboard
The key to a happy customer is a team that answers their questions and concerns quickly. Your new Support Dashboard will now give you a better overview of how well your Support Team is performing. You will be able to quickly see how many New Cases are coming in, how many incoming and outgoing messages are being exchanged, and how many Active Cases you have.
We will also have some summarized statistics below, letting you know how quick your team is responding to new cases, how long it takes for a resolution, and more. View your performance on a Weekly or Monthly view, and browse through past performances.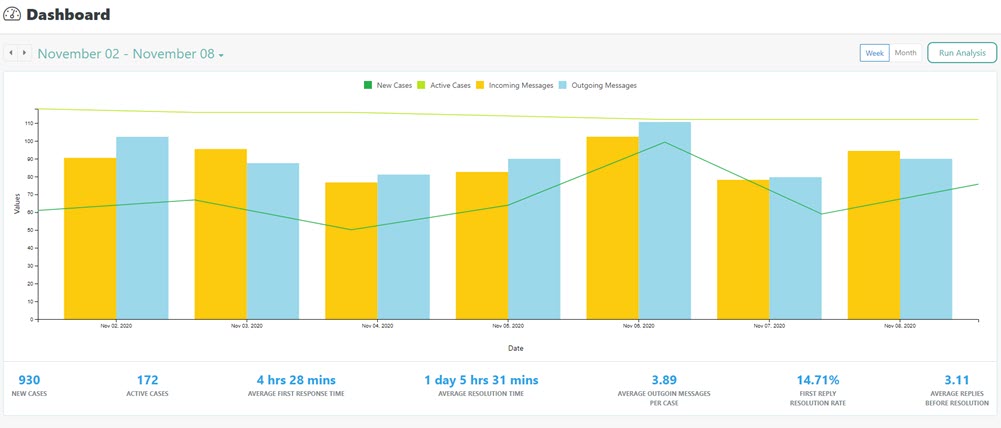 In-Line Editing
The ability to modify fields while looking at a view saves time and clicks. When looking at your views, you will now be able to quickly make edits without having to enter each individual record.
Click on the Edit button on the right column that appears when you hover over an item to see what fields you can edit. Once you have made your changes, just click Save.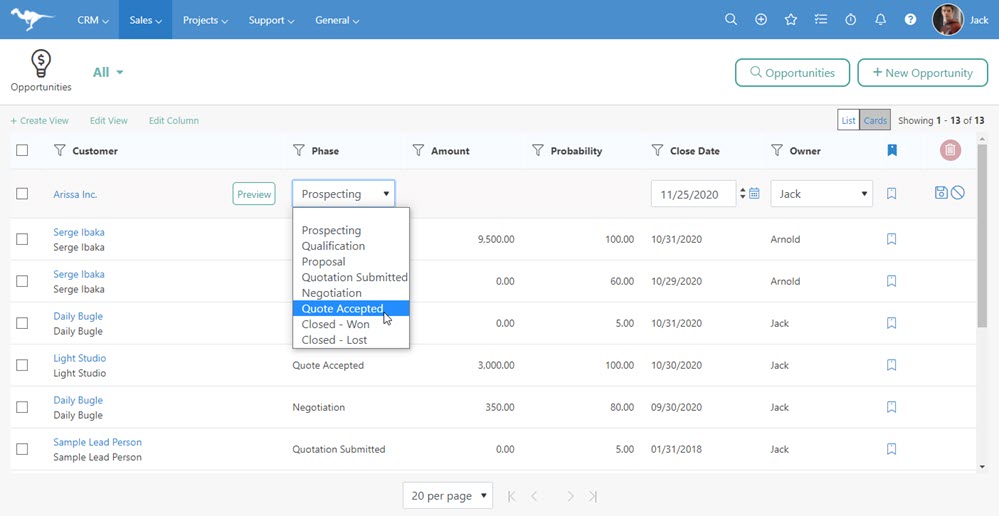 Web-to-Lead & Web-to-Opportunity Updates
In order to make sure you can quickly find information gathered from completed Web-to-Lead & Web-to-Opportunity forms, BlueCamroo is now automatically entering the answers that are submitted to those forms to the corresponding record's Update Stream. This makes it easier to find the information that your leads provide so you can respond to them quicker.
We hope you find these new features helpful. If you have any questions about implementing them, or if you have any suggestions or comments, please send an email to support@bluecamroo.com. We'll be glad to help!
The BlueCamroo Team
User Comments