BlueCamroo 8.1.3 - BlueCamroo Now Integrates with RingCentral
Empower your team by connecting your BlueCamroo workspace with RingCentral. Our brand new integration will allow your team members to make, receive and log their RingCentral calls directly from inside BlueCamroo.
You can automatically log the time of the call and make your notes all at the same time. The Integration will also allow you to send SMS messages to your contacts. This integration is available to all BlueCamroo Users.
Key:

New Feature

Change to Existing Feature

Setup Instructions
Personalized Message on your External User Portal
With the new integration activated you can make and receive phone calls as if you were in your RingCentral app. But now you can easily and quickly log your call at the same time saving you time and effort. Once you selected a number, just click the RingCentral button and your call will begin. Click "End Call" to stop the call.
You will also have the ability of receiving calls inside your BlueCamroo workspace. The system will automatically search the phone number calling you and show you the contact in your database that is calling you.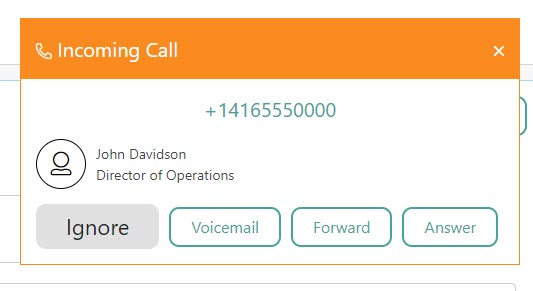 Send SMS Messages Inside BlueCamroo
You will also have the ability to send SMS messages to your contacts. To send an SMS simply go inside a record and in the Record Navigation Bar you will see SMS.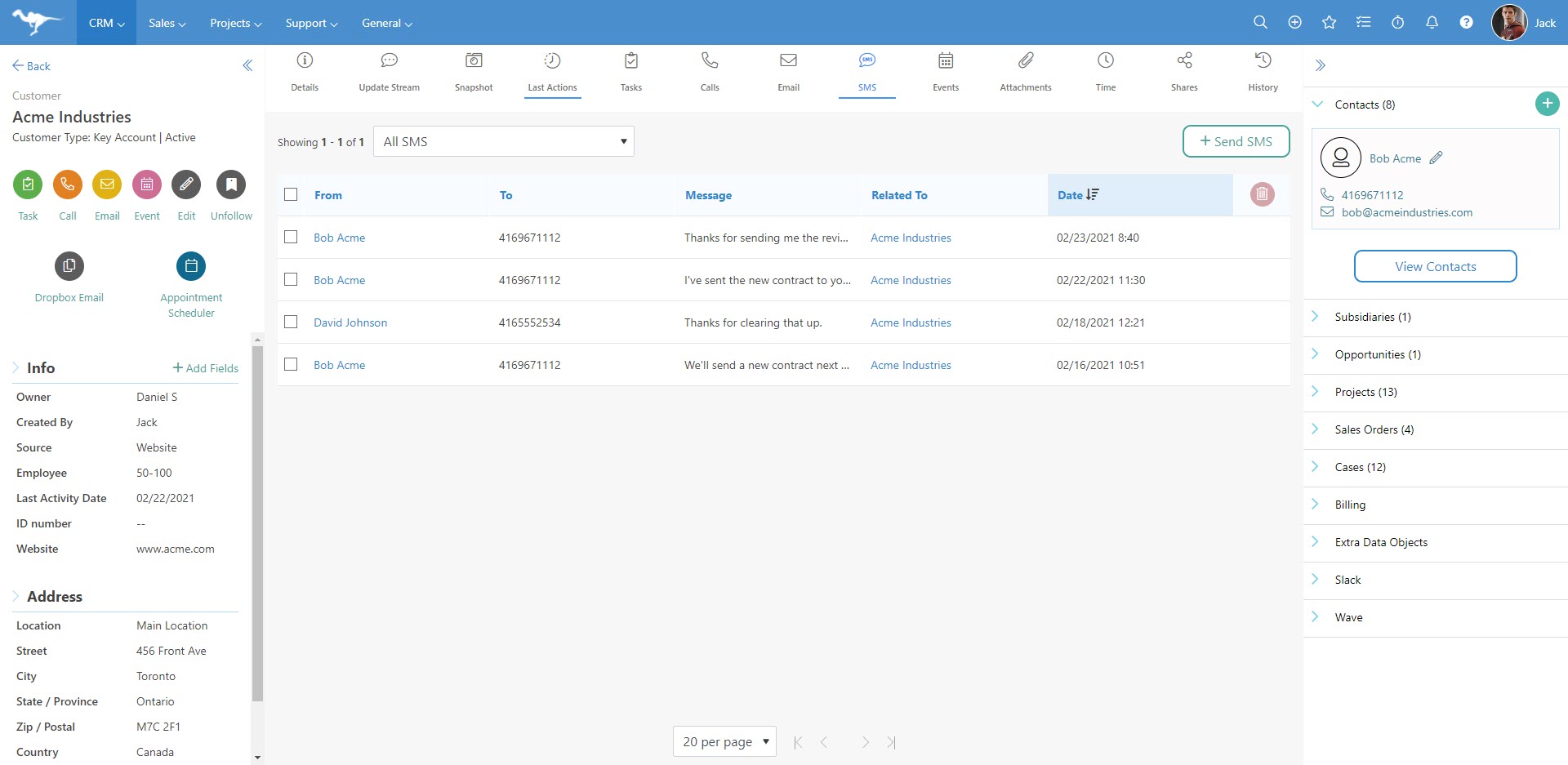 There you will see a record of all your outgoing messages. To send a new SMS Messages click on the "Send SMS" button and this popup will appear. You will have the ability to send it immediately or schedule when the message will be sent.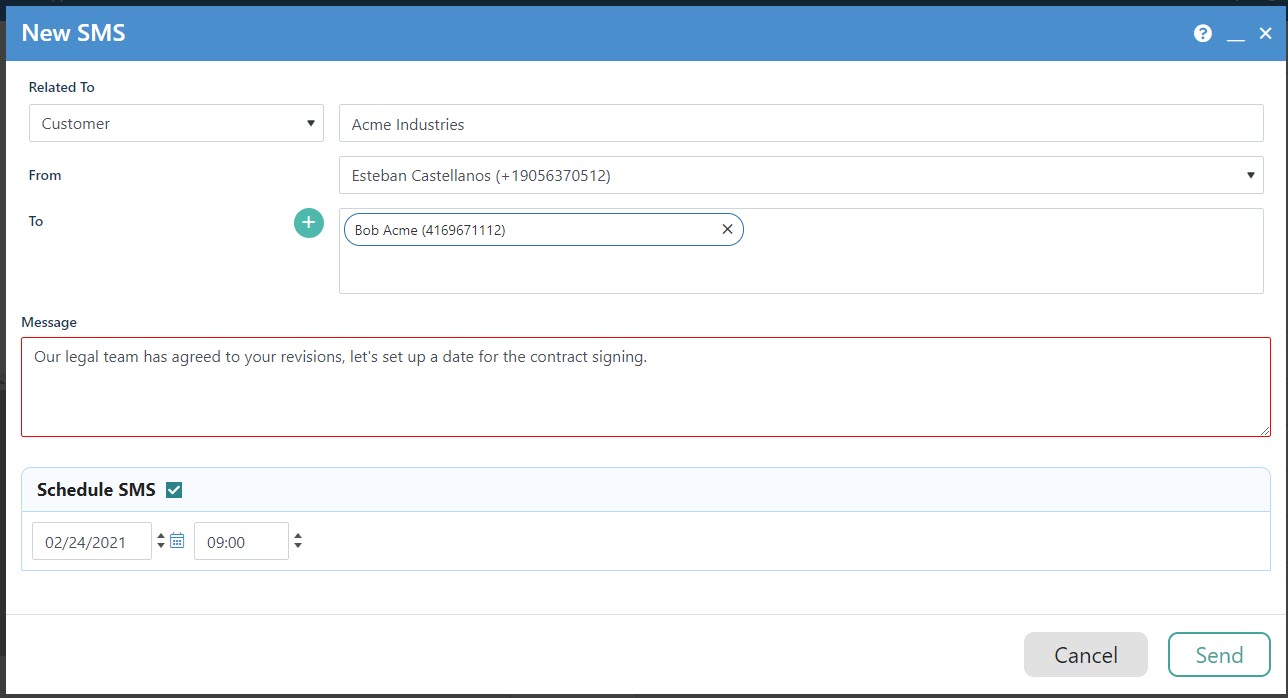 Due to API limitations BlueCamroo is limited to only sending SMS messages, and not receiving them.
We hope you find these new features helpful. If you have any questions about implementing them, or if you have any suggestions or comments, please send an email to support@bluecamroo.com. We'll be glad to help!
The BlueCamroo Team
User Comments