BlueCamroo 8.3.10 - Extra Data Objects are now Custom Forms
Extra Data Objects allowed you to create your own sub-objects that hold data for leads, accounts, contacts, projects, and cases. However, all of that data had to be entered by users. The new Custom Forms enable you to send out save time by sending out these forms to your contacts, automatically capturing their responses in BlueCamroo, you can even use them as surveys.
Key:

New Feature

Change to Existing Feature

Setup Instructions
Custom Forms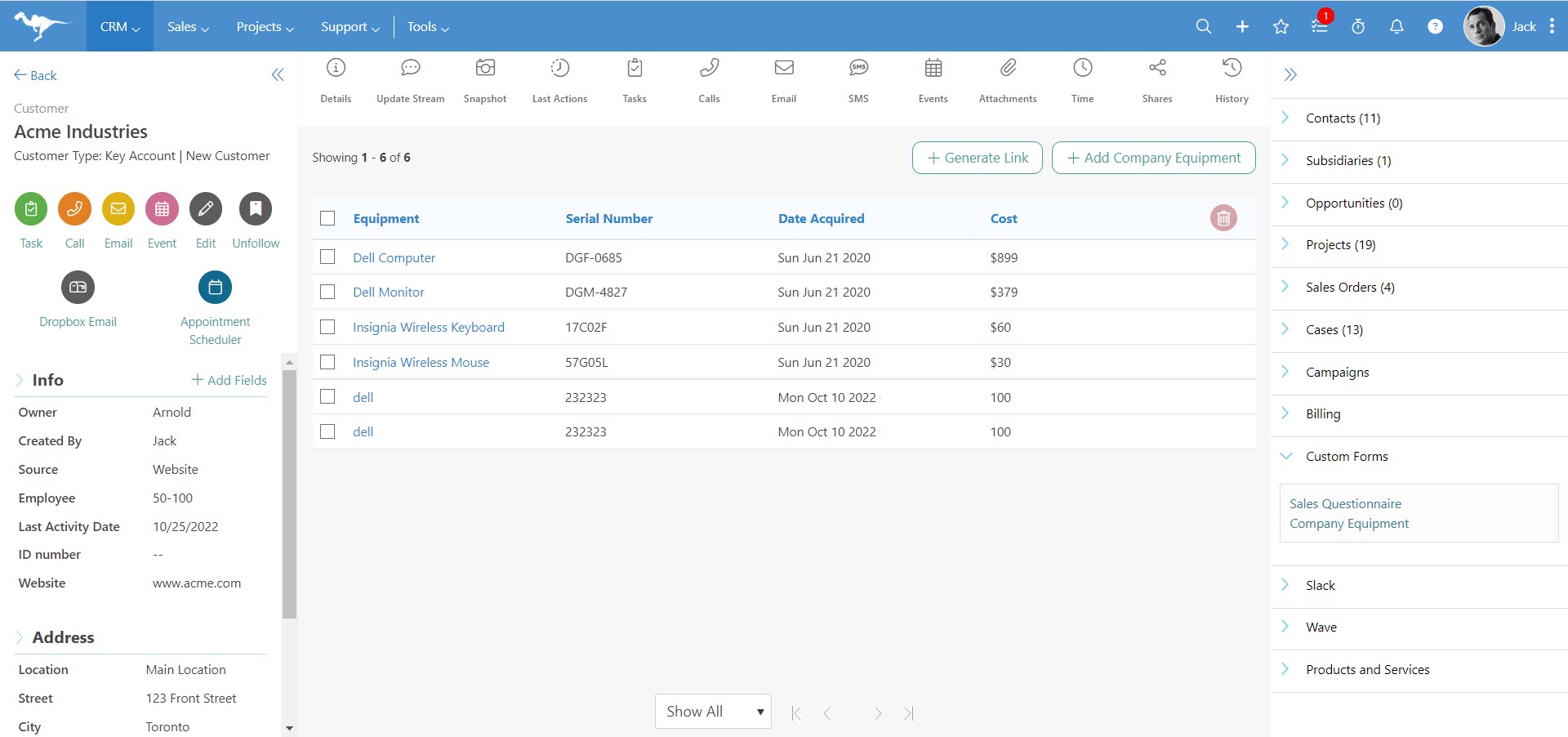 Custom Forms allow you to create groups of new fields together to simplify and streamline data capture. Now that they are not just static data, but are instead interactive forms that can be filled in by your contacts, we thought that updating the name to Custom Forms was more fitting, as it truly describes their purpose.
While the Custom Forms will still allow you to customize the data in your CRM, the more important change is that you will now be able to send a link to your clients so they can enter the data themselves.
When inside a record, in the Quick Panel menu on the right you will find the Custom Forms. Click on the form you would like to send. You can click

, and that will copy the link into your clipboard. You can alternatively click on

to enter the data manually.
Note: The

button, as seen on the screenshot above, will change based on the name of the Custom Form.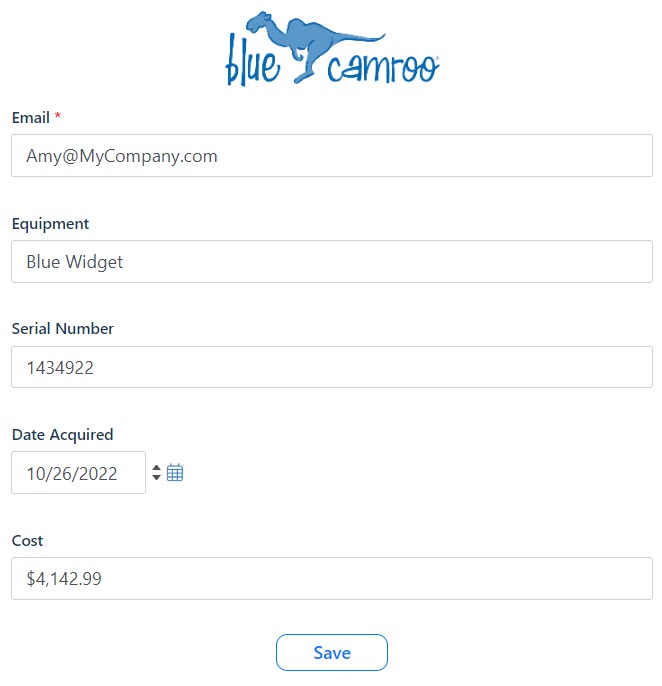 Custom Forms Setup

You will find the Custom Forms area of the setup the same place Extra Data Objects were, under the Configuration section.
You will see three new areas in the Custom Forms setup area:
Online Form Page
Here you can adjust how the form page will look when one of your contacts click on their Custom Form link.
Email Autoresponder Page
You can send out an email every time someone fills out the form to confirm that their information has been received. In this section you can adjust the content of that email.
Form Submitted Page
Here you can adjust what the Contact will see on the page once they have submitted the Custom Form.
We hope you find these new features helpful. If you have any questions about implementing them, or if you have any suggestions or comments, please send an email to support@bluecamroo.com. We'll be glad to help!
The BlueCamroo Team
User Comments