Verifying Emails for Freemium Content

In our last blog post, we looked at how the Web-to-Lead system could be used to create a wall between the user and a page with "freemium" content. The site visitor gives you some contact information including an email, the site visitor gets entered into BlueCamroo as a lead, and the site visitor then gets forwarded to the download page.
The limitation is you have to trust the person is not supplying a fake email to get access to your freemium page. As an alternative to re-directing the site visitor to the download page after submission, you can use BlueCamroo's Campaign Manager to email the freemium URL to the new lead.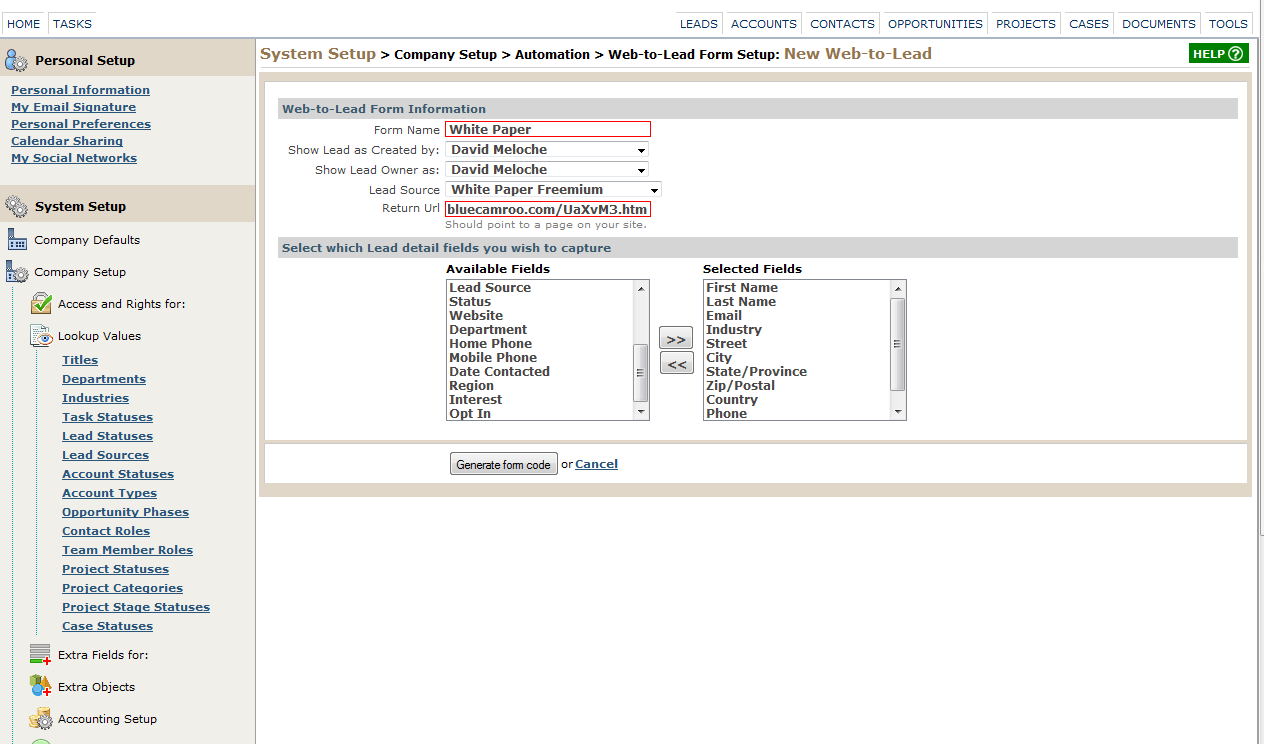 Reviewing last week's post, in the Web-to-Lead setup page, the Return URL value sent the submitter to the actual download page. In this new scenario, the Return URL value should be a thank you page with a note BlueCamroo will email the site visitor a URL to the download page.
That's about the only modification you need to make to the Web-to-Lead setup from last week. Next we'll configure Campaign Manager to trigger an email with the premium content URL to the submitter.
Campaign Manager Triggered Event
Back in January we went over how to create a campaign with a triggered event. In that blog post we created a trigger that "wakes up" Campaign Manager when there's a newly added lead. In the January example, Campaign Manager looked for any new leads that reside in Florida. We did this by (in Step 9) creating a dynamic email that filters only on Florida leads.
To solve the fake email problem, follow January blog steps exactly the same. When you come to Step 9, create the dynamic email list so that it filters on only leads with the White Paper Freemium as the lead source.

You'll recall in the previous blog post our Web-to-Lead code enters site visitors who complete the information page with White Paper Freemium as the lead source. So, logically, any lead with that source has completed the form and now wants access to the freemium content.
Continuing with January's blog post steps, in Step 13 give your campaign a name like White Paper Lead. In Step 15, select your Freemium dynamic email list.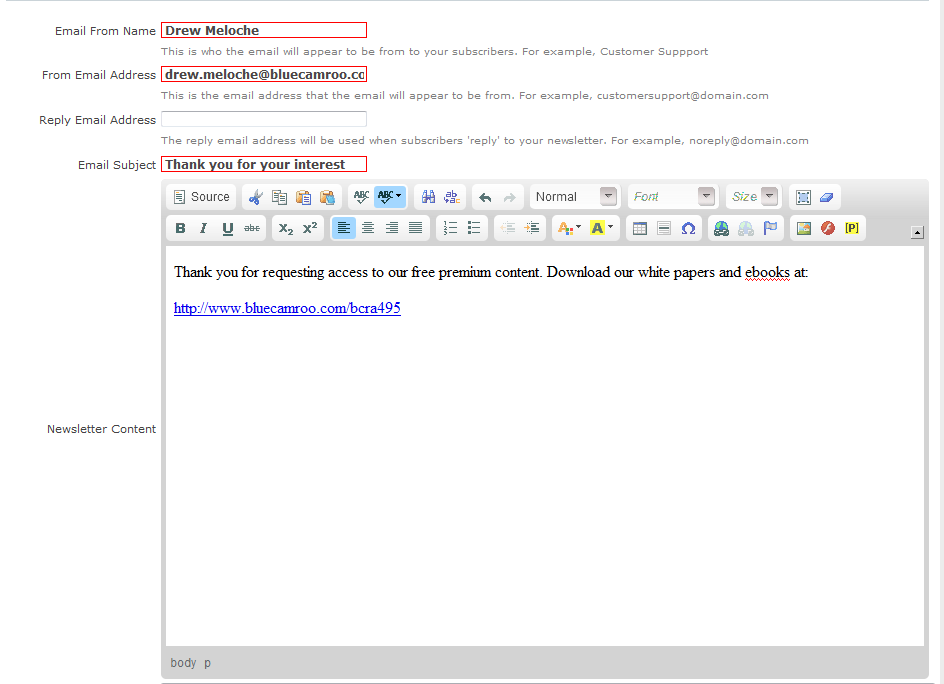 In the newsletter steps (Steps 18-20), create an email thanking the site visitor for their interest in your freemium content and then include a URL to the actual download page.
That's it! If the site visitor provides a false email, he/she won't receive the Campaign Manager email with the URL to the freemium content.
Filed under:
User Comments
re: Verifying Emails for Freemium Content
1
re: Verifying Emails for Freemium Content
1
re: Verifying Emails for Freemium Content
1
re: Verifying Emails for Freemium Content
1
re: Verifying Emails for Freemium Content
1
re: Verifying Emails for Freemium Content
1