Internal Users versus External Users

A question we're often asked is what's the difference between an Internal User and an External User. The simple answer is an Internal User is a member of your company. An External User is a client or customer you want to give access to a special "Intranet" portion of BlueCamroo.
Internal users have access to the normal tabs (Leads, Accounts, Contacts, etc.). They have access to Social Network Scout and the Home and Task tabs. You can, of course, deny individual users or users in certain user groups access to tabs via the Users and Permissions option under Setup.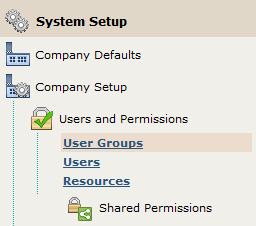 Permissions for Internal users can also be a bit confusing. The best way to think of it is this: Internal users themselves only have rights to records (leads, accounts, etc.) they own. If a user didn't create the lead, for example, he or she can't see it. In many cases you want your staff to share records.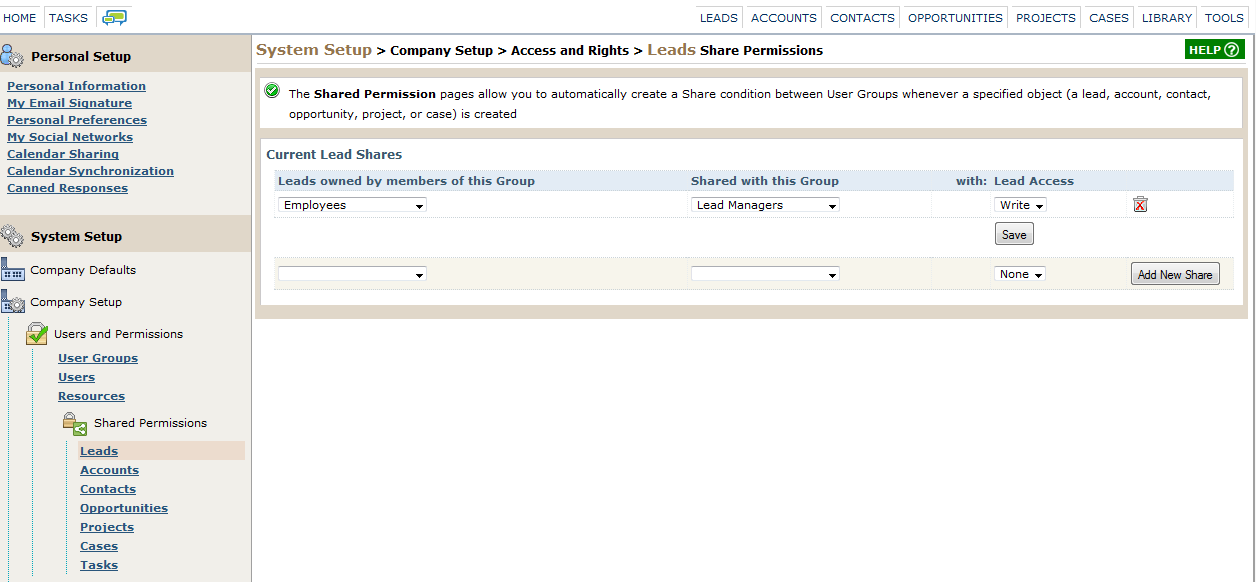 There are many ways to go about this like setting up Shared Permission, so members of one user group always have access to records owned by members of another user group. A full treatment of permissions in BlueCamroo is beyond the scope of this blog post but will be dealt with next week.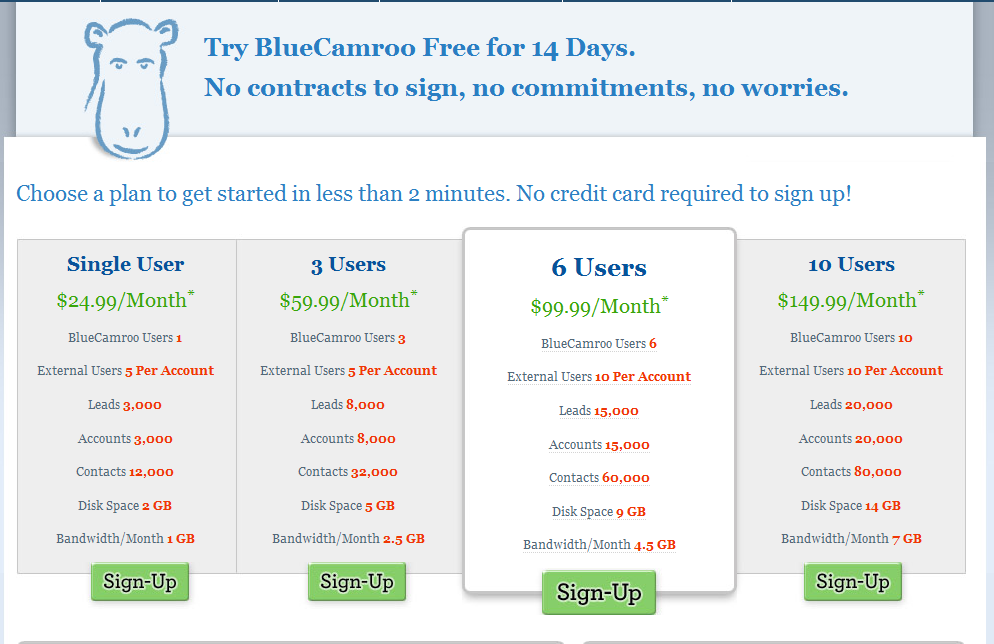 Adding Internal users also comes with a cost. When you buy, say, a Six User monthly plan, each of those six users is an Internal User.
An external user, on the other hand, can be added without cost. Depending on your plan, you can have up to 10 external users per account. External Users are account contacts with credentials to login to the BlueCamroo "Client Intranet". The External User logs in on the same page as an Internal User. The External User uses the email his contact record is associated with and a password you setup under Setup's Users page.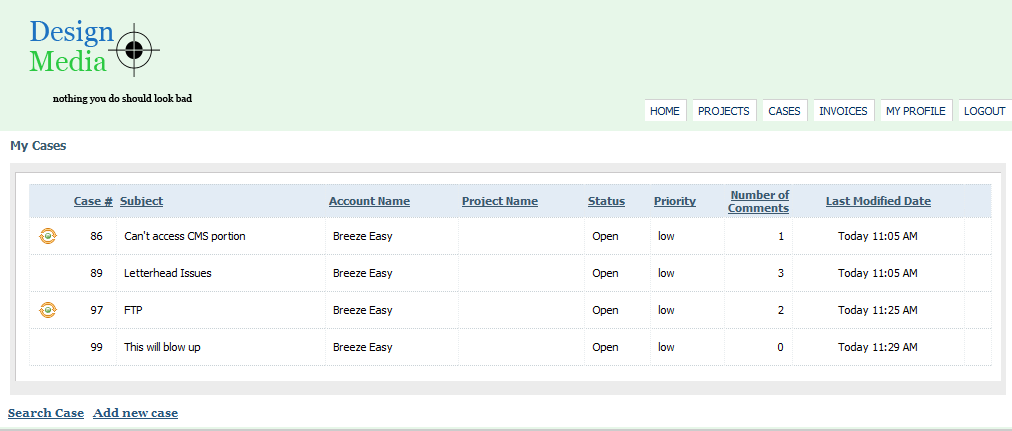 Once logged in, the user can monitor a project's progress (and sign off on completed stages). The user can file cases (support tickets) and follow their resolution. External Users can also login and view/pay invoices.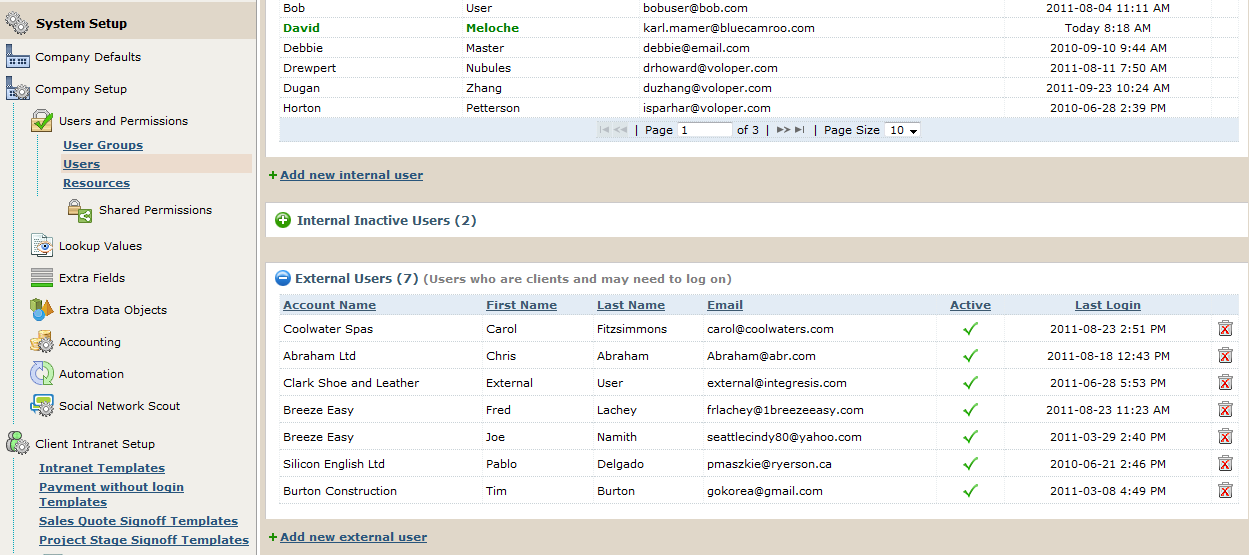 Before contacts can access the Intranet, you need to setup the contact as an External User under Setup > System Setup > Company Setup > Access and Rights > Users. Click Add New External User.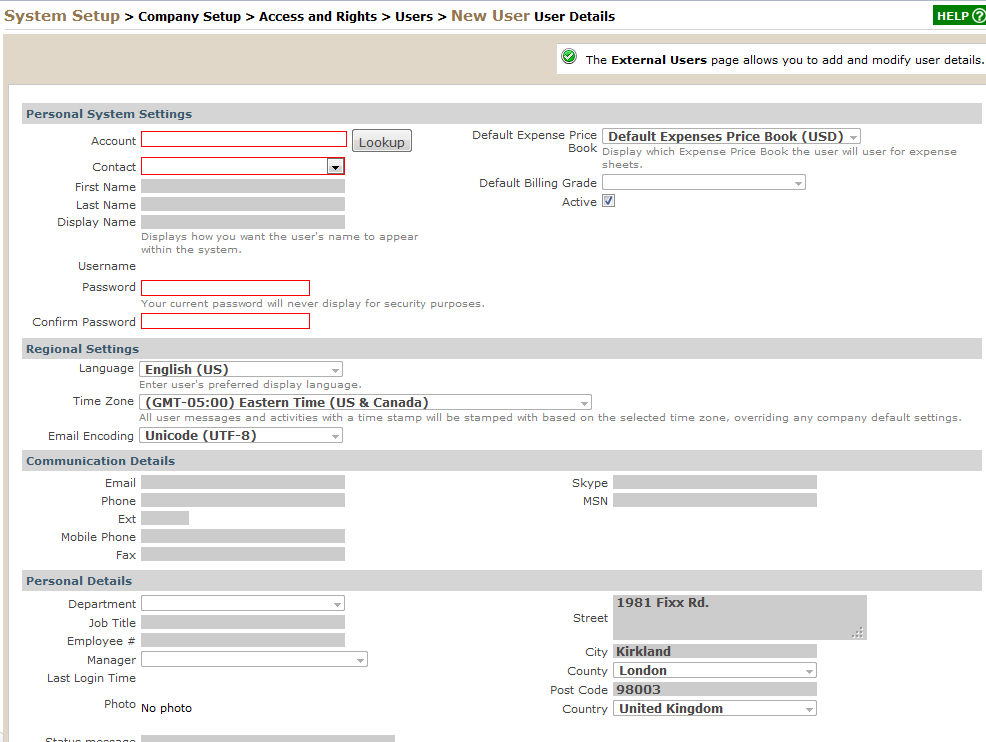 You'll notice most of the fields are greyed out and you can't complete them. This is because you can't add an External User directly. You have to first select an account.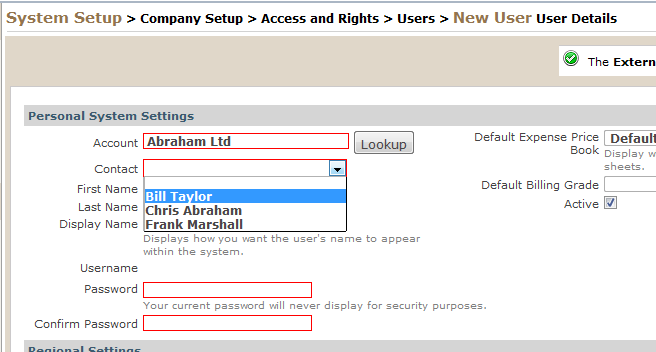 Once the account is selected, the Contact drop-down box populates with known contacts. Upon selecting the contact, fields autocomplete with information from the contact's details page.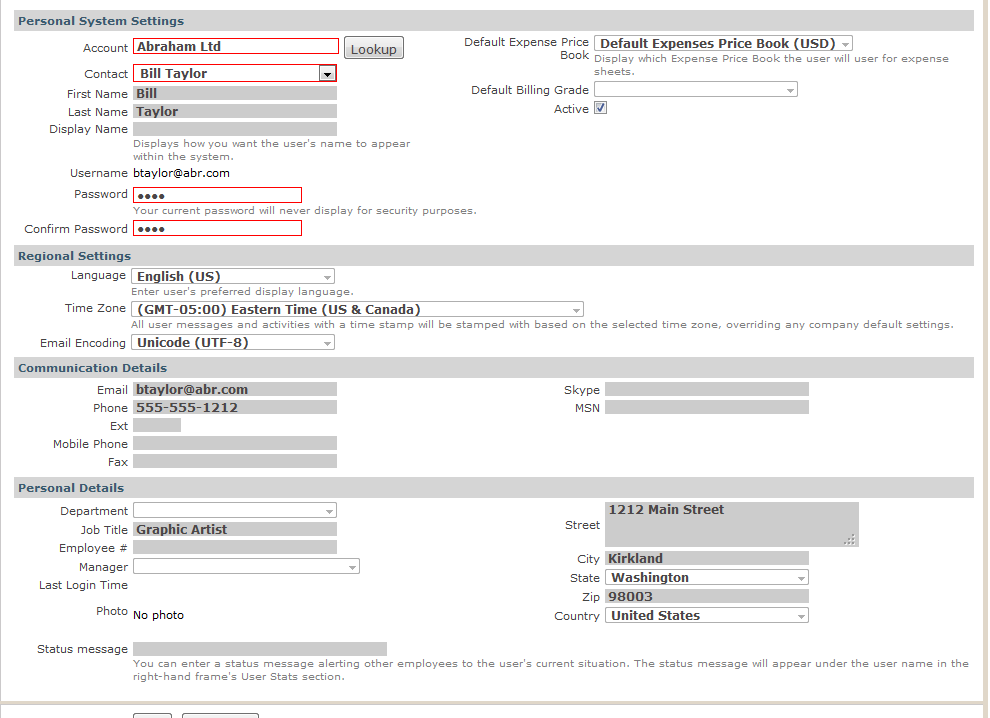 The User Name is the email address the contact is associated with. The Password you have to complete yourself. You can then email this contact and let him/her know you've set them up as an external user. You should also pass on the URL you use to login to BlueCamroo as well. For example if you login at https://mycompany.bluecamroo.com then give that URL to the External User. Your email might read something like:
Hi Bill,
I've set you up as an External User. You can access the FX & Magic Inc. Intranet by pointing your browser to:
https://FXandMagicInc.bluecamroo.com
Login with:
User Name: btaylor@abr.com
Password: tayl
Once logged in click the My Profile tab. You can use that to change your password.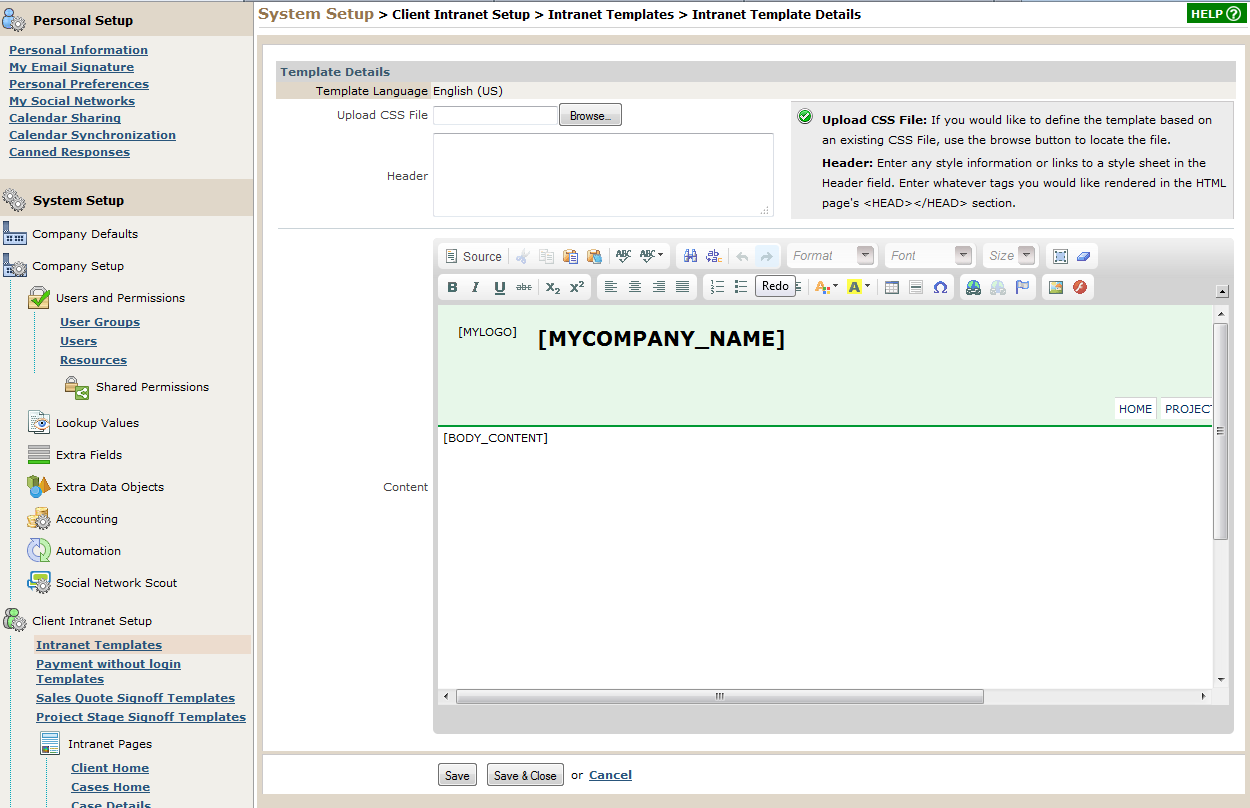 Don't forget to visit the Client Intranet Setup section and review the templates. This area controls the look of the Intranet. You can use the editor to create a site branded to your site's look and feel. The default setups should be enough for you to get up and running, however.
User Comments
re: Internal Users versus External Users
1
re: Internal Users versus External Users
1
re: Internal Users versus External Users
1
re: Internal Users versus External Users
1
re: Internal Users versus External Users
1
re: Internal Users versus External Users
1