Get to the point by pointing and clicking
If you talk to a lot of people online, you're going to encounter someone trying to convince you of the truth of a claim or you're going to have to convince someone about the truth of your claim. One of the things that bothers me the most is when you ask someone to establish a claim, they hand wave to a 30 minute Youtube video.

Yes, but which part of that video answers my questions? More often than not, the claim isn't even addressed in the video and you've wasted 30 minutes of your valuable time. Youtube has solved this problem. When you click Share, Youtube now provides you a checkbox and a Start At field. Just enter a time and Youtube rejiggs the URL so the shared video starts at the entered time marker.
Linking to Web Pages and Highlighting
If you're trying to share a text heavy web site (say a very long Wikipedia article) and want to direct someone to a particular section, an interesting Firefox addon from Marker.To combines both a bit.ly URL shortening feature with a "jump to" and highlighter feature. This is particularly useful if you're trying to quote something over Twitter.


Of course if you're trying to link people to your own pages and want to jump them down to a particular section, consider re-writing your page with the underused Anchor tag scheme.
Linking to Social Networking Content
Sometimes you want to link directly to a particular post or comment on a Social Network. In Facebook, click on the Time/Date tag for the post or comment.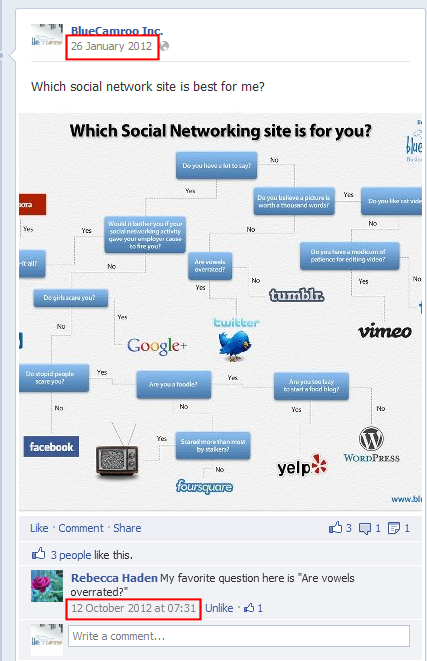 In the example above, if you wanted to link a person to the initial post, click on the 26 January 2012 tag. Copy the URL and pass that on. If you wanted to jump the person down to the comment under the post, click the 12 October 2012 tag and copy that URL.
If you want to link to a particular tweet, click on the date tag and copy the URL.

In the example above, click on Feb 8. You'll be taken the tweet isolated from your feed.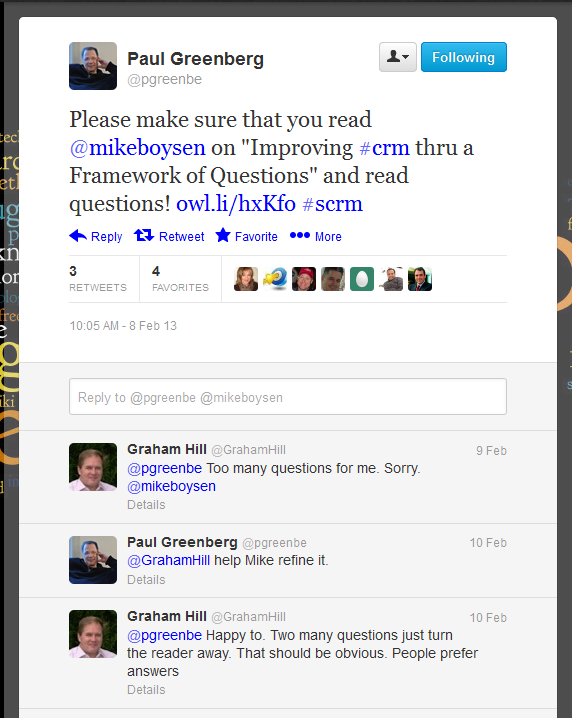 As well, if there are any comments, Twitter will show you comments.
User Comments
re: Get to the point by pointing and clicking
1
re: Get to the point by pointing and clicking
1
re: Get to the point by pointing and clicking
1