Features You Shouldn't Sacrifice When Procuring Project Management Software
By: Reuben Yonatan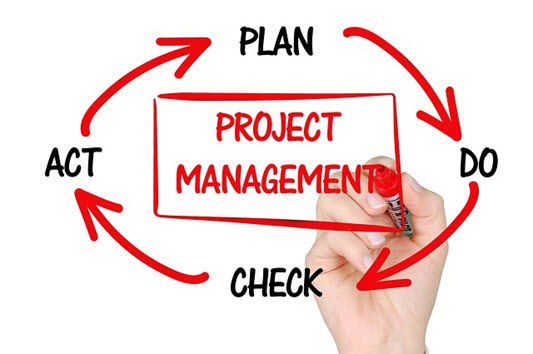 What are the must-have features in project management right now? It's a common question asked by professionals as they shop for project management software. Project management is a very broad term that applies to many different industries from manufacturing to construction to marketing to finance. The core framework is similar no matter how you want to use the platform.
There are key features that enhance your planning and project management to ensure you get the most from the platform. Consider some of the top features to look for in project management software.
1. A Comprehensive and Flexible Dashboard
The goal of any dashboard should be to provide the project manager and team with a centralized location to find the tools they need to complete the job including key statistics and mile markers. It's not a complicated concept but not something you might think about when shopping for a project management product.
Ideally, you want the dashboard to offer some flexibility, allowing the project manager to compartmentalize what each team member sees. You also want the dashboard to provide information in real time, so the project manager can make informed decisions.
Look for a dashboard that allows the manager to flag critical tasks and milestones, as well. It should produce automated reports that go out to the project stakeholders and link back to the project plan and include a visual representation of the tasks in progress.
2. Means for Collaboration
The ability to collaborate is essential in project management. Most collaboration features are designed using Agile processes, which allows for both full business communication as well as specific team chats. Look for collaboration features that include visual dashboards along with activity streams, shared files and calendars.
Be sure it filters out what isn't useful communication. Collaboration provides a social atmosphere for project members but it's not a social network. A tool that highlights 911 questions that require an immediate response is helpful, as well.
3. Task Management
Task management is the feature that allows managers to create task to-do lists and assign tasks to the various team members. It's a window into the process of the task, as well. With one look at the platform, the manager knows when a specific task is complete.
Task management allows for better communication and employee productivity. The team member can look at the software and know immediately how to move forward. It also provides due-date reminders to keep them organized.
Furthermore, you need to take full advantage of your project with dependencies, which act as rulesets to link stages together for maximum potency on completing the overall task.
4. Project Planning Tools
Every project begins with a good plan. Project management software should provide essential tools to improve the planning process to allow for a full understanding of the timeline, schedule of tasks and how they relate to one another. It should offer a means to develop the project's budget and define its scope.
Look for a project planning system that includes a communication feature to provide feedback and information sharing with stakeholders both as a group and individually. Project planning tools that offer step by step functions that relate to your project and industry are a bonus. You might want a way to visually map tasks and define milestones along with both Gantt and PERT charts. Lastly, these tools will go a long way in reducing the stress of your employees by keeping them focused on one individual task at a time.
5. Document Management and File Sharing
Small businesses might not need file sharing and document management but it is essential for multi-person projects. A good project management program offers a centralized location for document storage that includes restrictive access if necessary.
Some programs have the ability to integrate with larger file sharing tools like Dropbox, so the storage is done in the cloud. A built-in system comes in handy, though, if you want to search documents based on keywords or phrases.
6. Time Tracking Tools
Time tracking is the best way to ensure project efficiency and to note when a task is complete. A practical time tracking system lists all the valuable information in one centralized dashboard including employee working hours. Time tracking allows project managers to measure the performance of a team member and to establish billable hours for external partners and collaborators.
How do you pick and choose the various features you need in project management software? It starts with determining what tools you want on the platform and defining why they are useful to the company. Make a checklist and use it as you shop the various project management systems on the market. Score each item on your checklist based on how critical it is to your business needs.
As you look at the various project management software platforms on the market, use the list to score them. This approach allows you to make an informed decision about which features matter most to the company.
About the author
Reuben Yonatan is the founder and CEO of GetVoIP -- trusted VoIP comparison resource that helps companies understand and choose a business communication solution for their specific needs. Reuben assists SMBs align business strategy with culture and improve overall corporate infrastructure. Follow him on Twitter @ReubenYonatan
User Comments