Sales Pipeline - An Essential Way For SMBs to Gain Advantage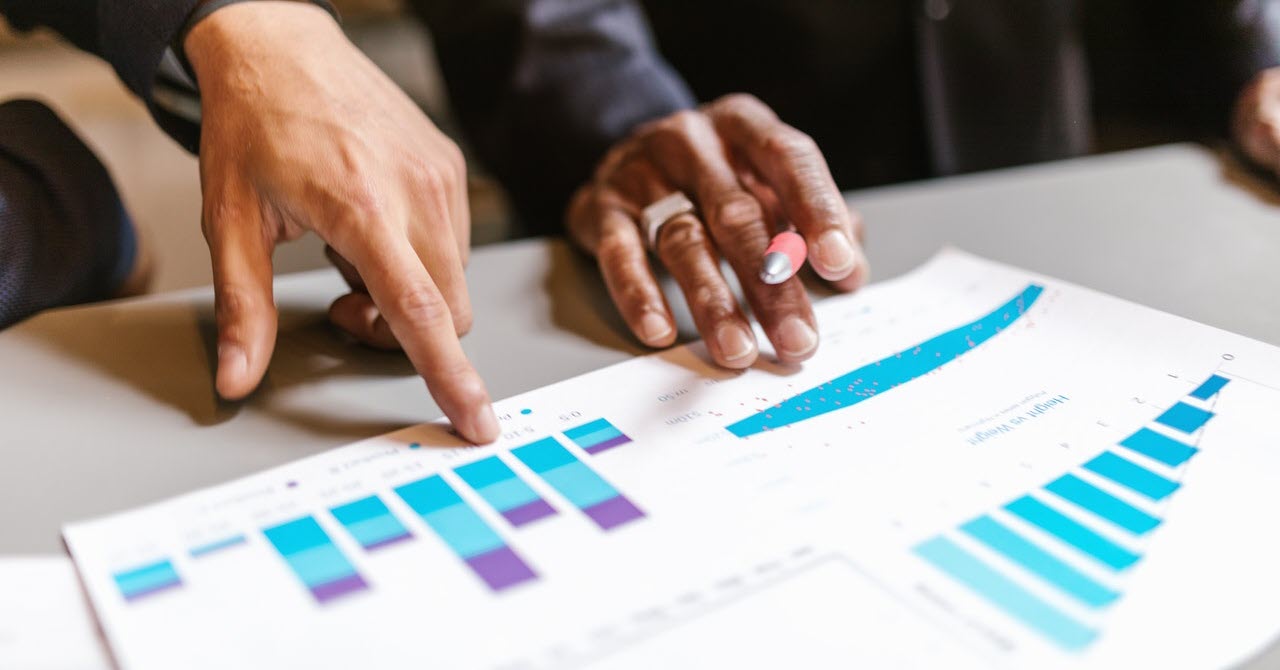 Are you still guessing where your sales process is? If you do, stay put as help is on the way!
By and large, over the years sales, analytical features in business software were predominantly available only to larger companies as part of rather expensive, enterprise level, solutions so, by de facto, out of reach for smaller and medium companies. In reality, advanced comprehensive sales tools are still not widely available to smaller companies due to their high cost.
That is changing however, as with ongoing technology advancements and software delivery methods, business software is getting, in many ways, more sophisticated, yet more focused on SMBs needs, and it is offered to users at the greatly reduced cost.
Knowing your customers and the potential revenue they can bring to a company is a great asset which is no longer reserved to larger companies.
CRM meet Sales Pipelines
CRM is intended to aid businesses to efficiently target potential leads and to build and manage relationships between them and customers while, at the same, helping them to identify the best go-after sales opportunities.
Efficiently evaluating and managing these sales opportunities is quite a challenge for smaller business as there are number of approaches that can adopt, depending on their budget and the skill-set:
Some still resort to quite laborious traditional methods like spreadsheets, custom data tables etc.,
Others subscribe individually to dedicated low-cost single-purpose application(s) which are most likely disconnected for their main business solutions,
And others, and at a much larger cost, are buying into dedicated financial management focused application foregoing their lack of out-of-the-box business operational features,
Whichever path they select it can definitely work for them. And yet, some are beginning to recognize the value in the new approach that is gaining momentum among smaller and medium companies. They realize that they can simply choose the CRM that is integral part of a larger solution designed specifically for SMBs, which offers them the scope and whole-business approach of a larger enterprise level system, yet is delivered in a much more manageable manner and at the fraction of the cost. Let us call it 'Sales CRM'.
Typically, such solutions commonly include extended features dedicated to sales teams supporting closer views of Sales Opportunities, Sales Pipelines aided with Forecasting, and Key Metrics. These are fundamental tools, which in the hands of a sales team, will potentially make a difference between won and lost opportunities.
Sales Pipelines – Find out where your Sales Process is
Sales Pipelines, with built-in automation, will help salespeople nurture their Sales Opportunities and will move them though their sales funnel helping them to win more deals.
Visualization of different Opportunity phases reveals the exact position of where every single Opportunity is, and based on the defined Pipeline's actionable parameters, the system will make appropriate adjustments dynamically. This can also be accomplished manually, when necessary.
These will empower salespeople/sales groups to map their sales process, analyze how each Opportunity phase is performing, and how much potential revenue each phase represents within the Pipeline.
Pipeline Metrics (KPIs) – Stay ahead of your competition with key sales stats!
Knowing how sales teams, and individual salespeople are performing on key metrics gives businesses the knowledge needed to make better informed decisions to gain a competitive advantage.
An array of KPIs are important to business decision makers, the relevant data will allow them to monitor performance of their sales teams, look for signs of problems, and take appropriate action when needed:
Active Opportunities
Average Revenue Per Customer
Average Sale Value
Close Rate
Drop-off Cycle
Engagements (Won and Lost)
Pipeline Value
Total Pipeline Opportunities
Weighted Funnel
Win Rate
Etc...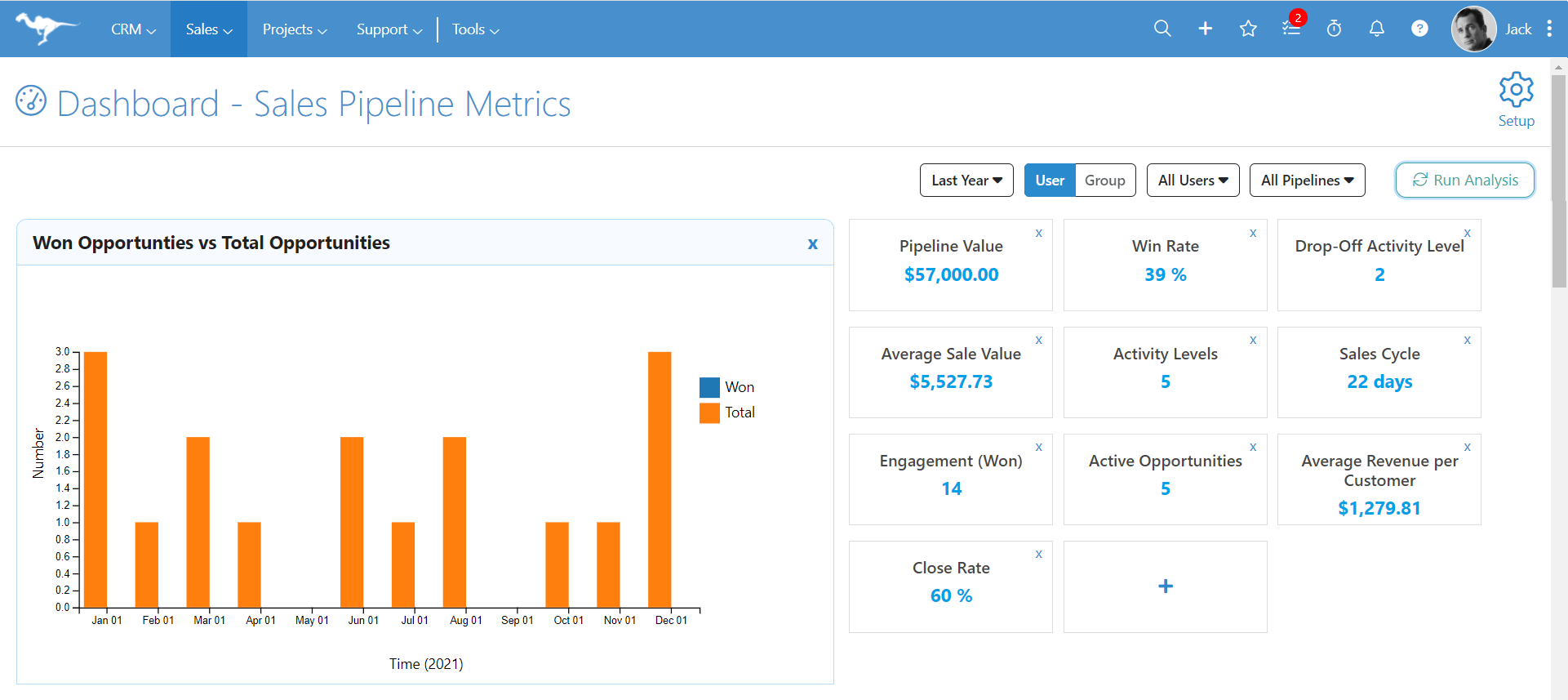 Sales Forecasting
Sales Forecasting is an important tool that can benefit any business that has sales. Its primary purpose is to help sales teams forecast future sales using the Opportunities within their Sales Pipelines.
However, this information is essential to users throughout the organizational hierarchy:
Sales Reps can see how they are projecting towards meeting their quotas.
Sales Managers can forecast the sales that their team will close to make more informed business decisions on how to manage their teams.
Directors can use forecasts to anticipate department sales.
The VP of Sales can use forecasts to project sales throughout the entire organization.
The information can be shared with leadership, board members and/or stockholders.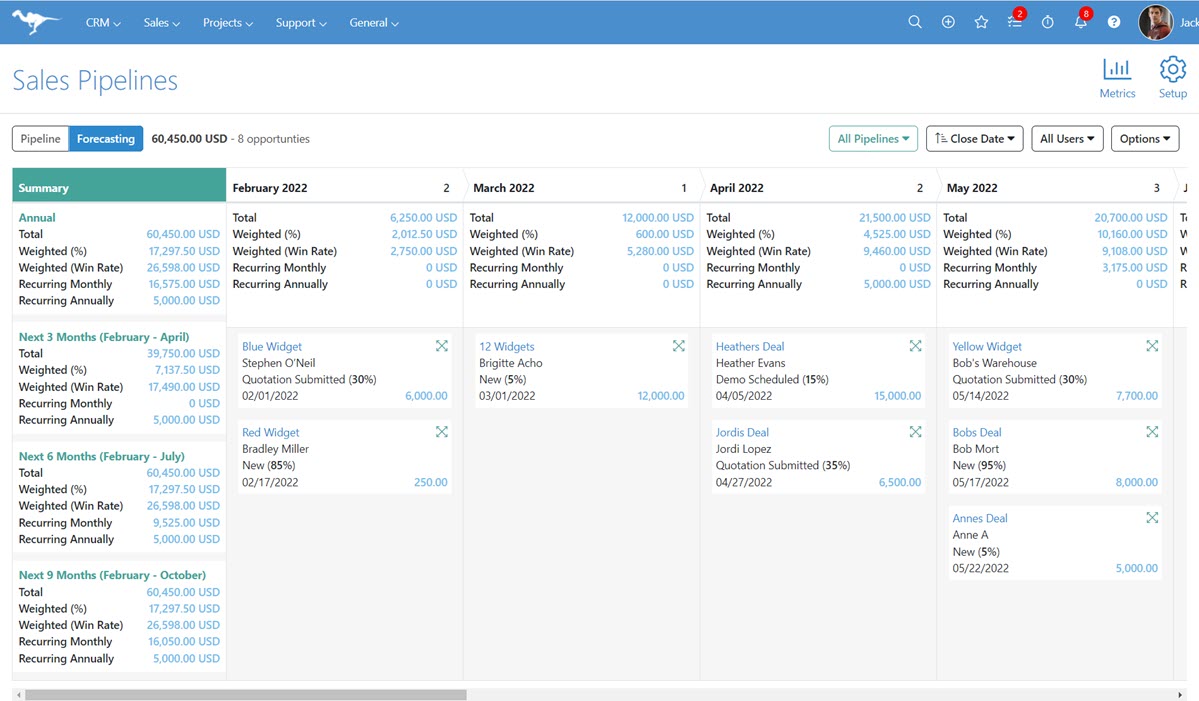 In Conclusion
All of these tools are now available to SMBs world-wide, and by having access to them SMBs are leveling the playing field with large companies. This represents a major step forward in the accessibility to powerful business software at affordable prices. Software, such as BlueCamroo, offers SMBs a way to take all of the information they have and put it to work for their business.
About the Author: Tomek Maszkiewicz is co-founder and CEO of BlueCamroo, a comprehensive business management software designed specifically for SMBs that combines many essential business services in a single, easily adoptable, and affordable business solution.
User Comments
re: Sales Pipeline - An Essential Way For SMBs to Gain Advantage
4/4/2022
8:16 PM
by Devin Stefanovski
I've been looking for something like this for at least 6 months. It's nice to see tools like this that are actually designed for small businesses