BlueCamroo 8.3.6 - Phase 6 of Major Sales Update - Email Campaigns
After adding a new Sales Forecasting feature in our last release, we now have turned our attention to upgrading our Email Campaigns. Email campaigns are an important part of nurturing customer relationships, marketing, reselling, and more. We also updated some of our other features and added new integrations with two of the most popular Email Marketing software on the market, Mailchimp and Constant Contact. In addition, we also modernized our Company Documents to make them easier to use..
Key:

New Feature

Change to Existing Feature

Setup Instructions
Sales Forecasting
Email Campaigns has received revitalization that will make it easier to organize and manage email campaigns.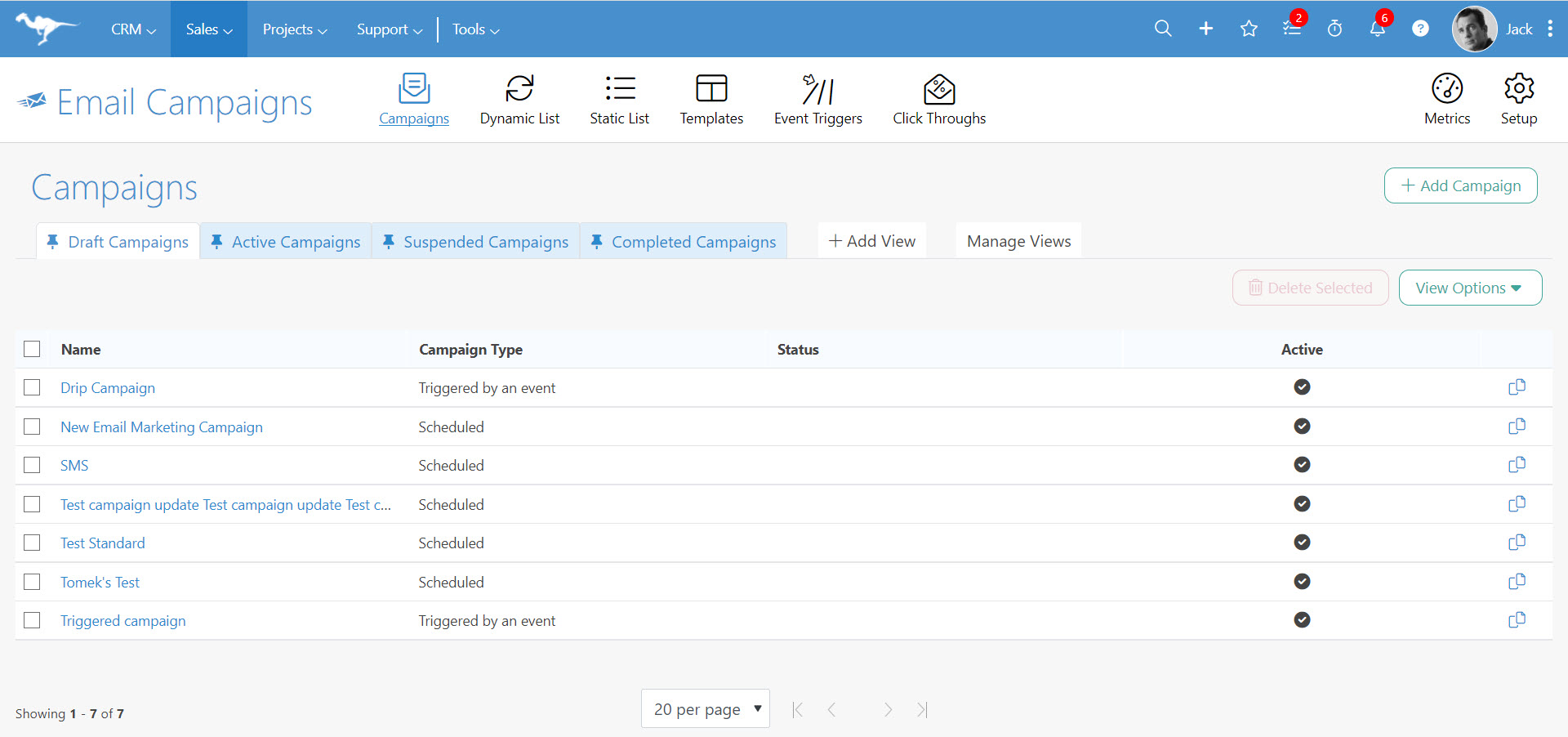 The new landing page will become your Email Campaign lists. Metrics will still be found in the top right area. You will now be able to create and arrange new views for your Campaigns, and organize them based on your business' needs. You'll also be able to pin views to quickly access the views that are important to you.
Creating a Campaign
Creating a new campaign starts as it always has, with the + Add Campaign button, and entering the campaign name. Now the rest of the process will be mapped out at the top of each campaign find what's needed faster.

We have split the process into these 5 sections:
Campaign Details – Adjust the Campaign Name or the Campaign Type.
Mailing List – Select multiple lists, whether they are Static or Dynamic.
Emails – Create and design your emails, whether it's a one-off email, or you are creating a drip campaign.
Testing – Send test emails to a User, Group or a custom email address to test how your emails look.
Send – Review and launch your campaign and, once launched, review its performance.
Email Campaign Type – Split A/B Testing
Test different versions of a single email to see the effect that small changes can have on your results. When designing a campaign, you can get stalled in a standstill where you can't decide between what you think will work best. Split Testing will remove that doubt and allow you to send multiple versions of the same email so you can analyze which way works best, instead of guessing beforehand.
Choose what you want to test, like the subject line or content, and compare results to find out what works and what doesn't work for your audience. Test as many different emails as needed, BlueCamroo will split the email list as evenly between the different versions as possible.
Other Updates to Email Campaigns
We have also included more smaller updates to improve performance of Email Campaigns, including:
New Trigger options for Automated Campaigns:

Booked an appointment using the BlueCamroo Appointment Scheduler
Lead was converted to Customer
Contact accepted a Sales Quote
Contact paid an Invoice

Also, you will be able to see what Email Campaigns each contact has been a part of. Inside their record, on the right you will now see a Campaigns option, to indicate each email Campaign they have been in.
Unsubscribing from an email list will now add the contact's email to a new Unsubscribed Emails list in the Email Campaign Setup. Now you will have a record of everyone who has unsubscribed.
Mailchimp and Constant Contact Integrations
Keep your email campaigns running smoothly by integrating BlueCamroo with Mailchimp and Constant Contact. This integration synchronizes your contacts and their details between BlueCamroo and both MailChimp and Constant Contact. Automatically ensure that your email marketing software has the right info from your CRM.
This is the first step in these integrations which we will continue to develop with your feedback to make them both deeper and effective integrations.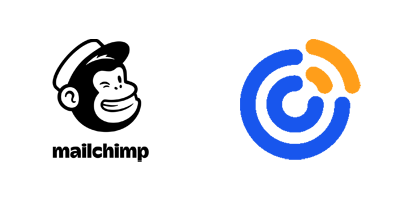 Company Documents
We have enhanced the look and functionality of the Company Documents section to make it easier to store, share, and organize Company Documents. We revamped the design to have more information at your fingertips and to move files around faster and more efficiently. You will now be able to see who uploaded the document, when it was uploaded and search through the files using our filters.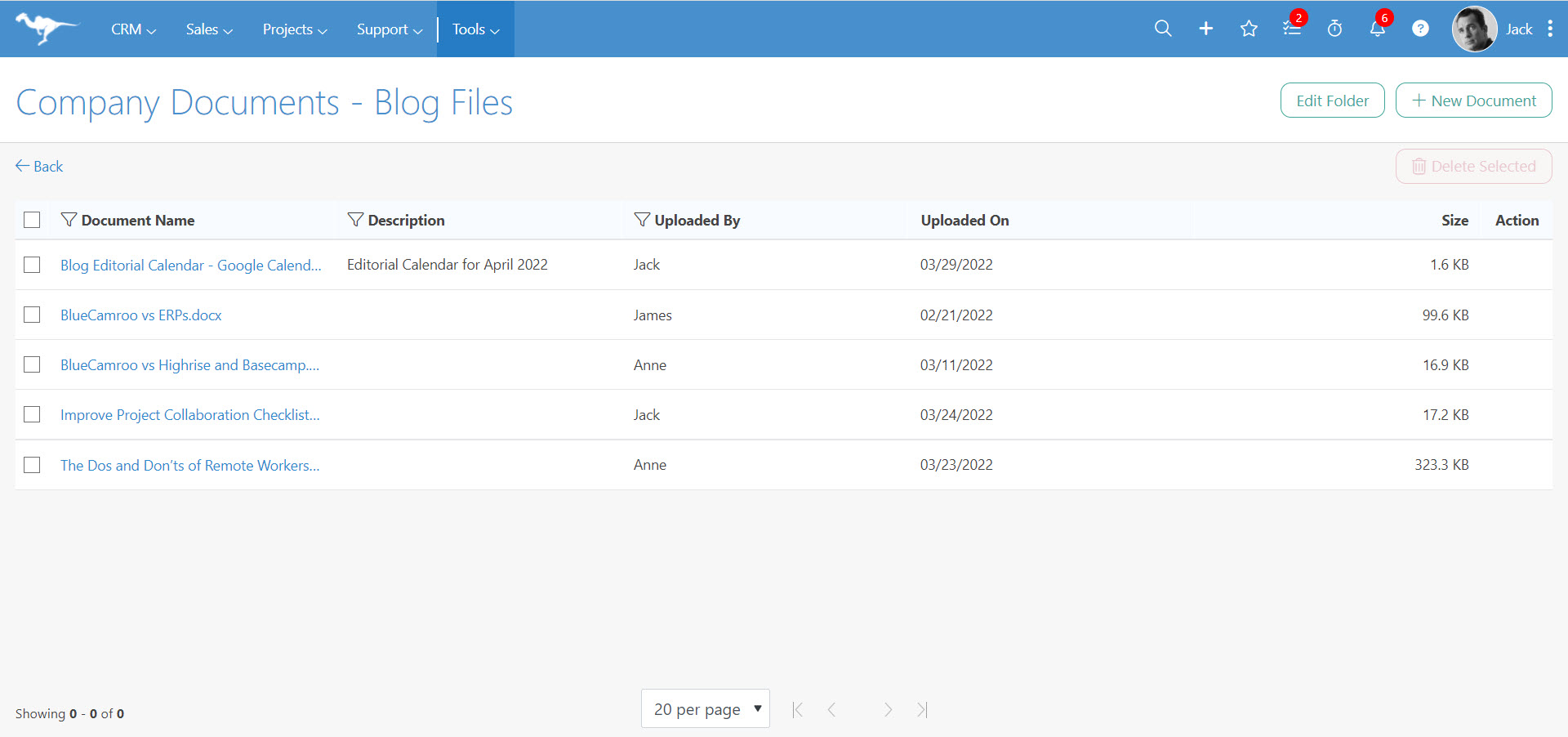 We hope you find these new features helpful. If you have any questions about implementing them, or if you have any suggestions or comments, please send an email to support@bluecamroo.com. We'll be glad to help!
The BlueCamroo Team
User Comments