CamGuRoo Tips: Contacts
How do you add someone already in the system to an Organization?

BlueCamroo handles data differently than other CRMs. One Person can belong to any number of Organizations as a Contact. You may have added a Person without adding them to their company's Organization record first. You can easily add existing or new people to an Organization.
First, go to the Organization you want to add a Contact to. On the left side, under Related Data, hover over Contacts. A + sign will show to its right, click on it. This is how you add Related Data to a record, by the way. That's a mini-tip!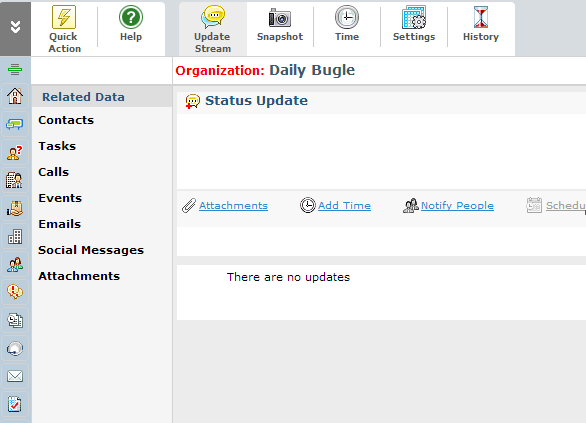 Then, type that Person's First and Last names. Make sure you typed the name in properly, you don't want to accidentally create a new Contact (and a Person too). Of course if you do, you could just delete them. No big.
After typing in the name, click on any other field or press TAB on your keyboard. A box should show up--BlueCamroo does a search to see if you're looking for someone already in the system. If you are, then you go ahead and select that person, click Done, then click Add. And there you have it, a new Contact!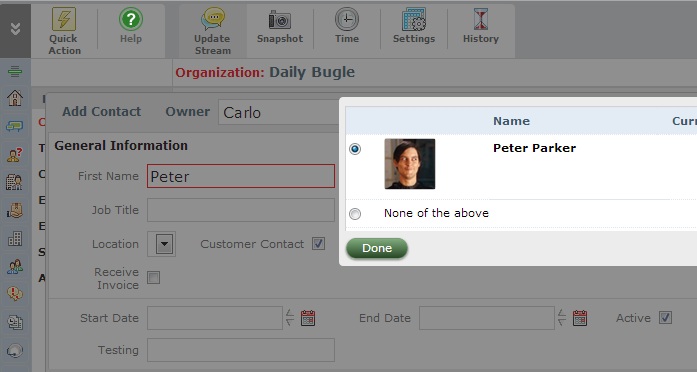 Happy Camroo-ing!
User Comments
re: CamGuRoo Tips: Contacts
1
re: CamGuRoo Tips: Contacts
1
re: CamGuRoo Tips: Contacts
1