Unlike Bigfoot, Social CRM does exist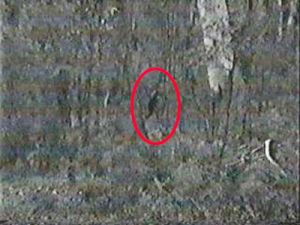 Social CRM does walk among us!
There seems to be a bit of a CRM hipster guru stance that Social CRM does not exist. Consider this blog's bold pronouncement:
"There is no such thing as a social CRM suite yet, says Jacob Morgan, Principle at Chess Media Group. You have community management platforms, CRM vendors, monitoring guys. No one does everything."
The blogger goes on to suggest Social CRM needs analytics and a social platform for internal collaboration.
Alas. No one seems to have that.
Really? That doesn't exist? Have they looked at BlueCamroo? Manage your social networks from BlueCamroo? Check. Bring social leads into your classic CRM paradigm? Check. Reputation monitoring? Check. Social Analytics? Check. Internal collaboration? Check.
The problem is Social CRM's definition fuzzy. It's like the blurry bigfoot photo, the "blobsquatch". It's very easy to define Social CRM in such a way as to define it out of existence and then proudly announce it doesn't exist.
But defining Social CRM should be no-brainer.
Social CRM is CRM software that lets you engage customers and potential customers anywhere, including social networking. Bringing a lead into your CRM should be no different if that lead came from a phone call, a business card you got at a trade show, someone visiting your site and requesting more information, or a Twitter user.
I used to work for a dot.com company that had dot.com in its name. At some point they dropped the dot.com. They realized there were not two separate classes of business. There were not online businesses and offline businesses. All businesses, beyond small mom and pop corner stores, were online. Everyone was a dot.com. There's no need to point out you're online. Of course you're online. You want to remain in business!
The future of Social CRM will be similar. We won't be talking about Social CRM. We'll just be talking about CRM. Of course your customers are online. Where else would they be? Adding "social" to your CRM's name will seem as redundant as billing your car as a "wheel car". It's got wheels, you say?
User Comments
re: Unlike Bigfoot, Social CRM does exist
1
re: Unlike Bigfoot, Social CRM does exist
1
re: Unlike Bigfoot, Social CRM does exist
1