Top 12 Benefits of Workflow Automation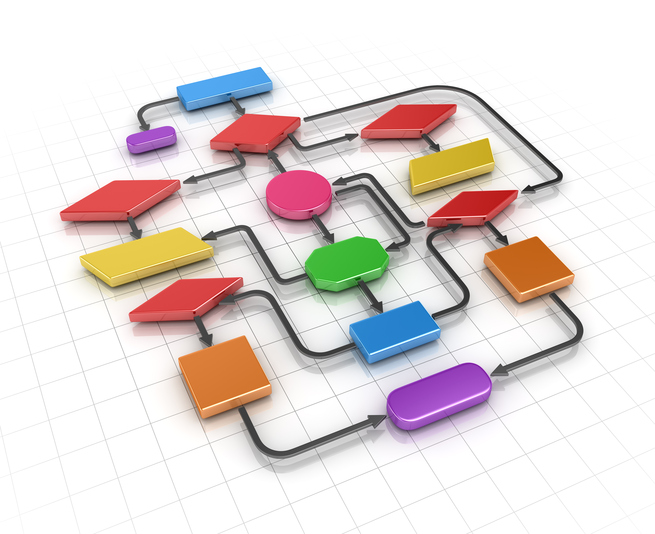 Automating your office workflows can make a real impact on productivity and morale within your organization and ultimately on your company's bottom line. This procedure requires in-depth examination of your current business processes and expert evaluation of the areas in which you can increase efficiency by integrating automated workflows into your business.
Working with a company that specializes in automating project and customer relationship management tasks provides you with enhanced expertise and a clear game plan for streamlining your workflows and increasing productivity throughout your business.
Here are 12 of the most important benefits of workflow automation for your organization.
1. Fewer Redundancies
Implementing an automation plan for your business helps you spot redundant activities within your organization that are taking up time and wasting productivity.
For example, integrating all your data entry into an automated system minimizes the number of times that information must be rekeyed, reducing the labor costs of these activities.
Automated systems provide you with a clearer picture of the areas in which you can streamline your workflows and eliminate duplicated effort within your organization.
2. Improved Accountability and Transparency
The tracking capabilities of most workflow automation systems allow for the assigning of tasks and the monitoring of progress for a wide range of projects.
When integrated into a robust project management software system, these functions give businesses added information on specific changes being made to task documents and provide at-a-glance oversight for managers and supervisors.
The increased accountability made possible by automating and tracking workflows helps you monitor progress and identify stand-out performers on your team and expose concealed bottlenecks.
3. Improved Strategies for Internal Communications
Providing your employees with convenient ways to communicate within the organization ensures the most productive use of their time and can even encourage collaboration and improved teamwork.
Many workflow automation solutions include functionality designed to help members of your team stay in touch with each other throughout different processes. These systems can notify individuals when one phase of a project is complete, and another is about to begin, prompt them to commence next step in a process or when project needs to be rescheduled, among others.
Choosing a software system that includes these functions allows you to remain productive and profitable within your industry.
4. Enhanced Customer Communications
Workflow automation delivers useful information on previous contact points and communications with your clients. This helps you avoid duplicated messages that could potentially overwhelm your customers.
Customer Relationship Management (CRM) software gives you a detailed overview of every contact made with a specific client and their responses to those communications. This is useful in determining the most effective strategies for reaching and retaining customers in the modern business world.
5. Strengthened Prospect Communications and Marketing Automation
Just as you can enhance your communications with your customers you can also improve your communications with your prospects. Once a prospect enters a pipeline they can either become a client or leave the pipeline at any point. Making sure you have set touch-points set up with them can increase your conversion rate and your profitability.
Mapping out a client's buying cycle and preparing scheduled communications that can be sent out at set times after they've become a prospect is one of the most effective strategies to increase conversion.
You can connect your automated workflows to your real-life marketing activities or you can connect them to your digital marketing strategy. Digital Marketing Automation allows you to nurture your online leads through their sales process, making sure they have the right information at the right time.
6. Improved Billing with Automated Processes
Automating your billing process helps ensure on-time delivery for invoices and improves tracking for payments and communications. Prompt billing often results in faster payments by your clients and better cash flow for your business.
Integrated billing functions reduces staff workloads and allows for the most accurate and timely delivery for all your customer invoices.
7. Easier Collaborations
The communication tools built into your workflow automation system is an extraordinary tool for team collaboration. Documents and project materials can be shared while providing improved tracking of tasks and increased collaborative capabilities.
By making it easier for your team members to work together and collaborate, you will enjoy improved results and increased camaraderie throughout your organization.
8. Enhanced Productivity
Templates and forms are ideal ways to deal with repetitive documentation requirements. Your workflow automation solution may offer boilerplate options or customizable templates that can be used to manage all types of projects and corporate activities.
These solutions boost productivity by eliminating unnecessary paperwork and freeing up employee time for other tasks and activities.
9. Enhanced Strategic Planning
Automated systems can collect data on the projects and people you depend on to support your corporate profitability. This helps you make the right decisions on taking on new clients, new projects and new activities.
Workflow automation gives you actionable information on your company's strengths and weaknesses, ensuring that you make the most positive and progressive decisions for the future of your business.
10. Reduced Chance of Human Error
Your workflow automation solution can cut down on the possibility of human errors. Because most data will only have to be entered once, transcription errors are less likely and can be eliminated with just one adjustment rather than being rekeyed multiple times.
This significantly lowers the chance of transcription errors and ensures that your records are as accurate as possible for current and previous transactions and interactions with your customers.
11. Easier Search Processes
One of the biggest advantages of workflow automation systems is the ability to search by a wide range of criteria for the information you need. Robust search features make it much easier to locate previous communications on a wide range of topics, including the following:
Billing and payment information for clients
Supply chain management data
Previous projects with similar parameters to current ones
Work performed by a specific individual or group
Chronological searches covering periods ranging from an hour to many years
Information related to a specific client or job type
By choosing your parameters carefully, you can easily and quickly access the data stored in your system. This saves time and eliminates issues associated with lost documents and data within your organization.
12. Smaller Corporate Carbon Footprint
Automating your processes reduce the amount of paper used by your company and therefore your environmental footprint. Less paper consumption translates to reduced drain on available energy and natural resources.
By going automated rather than sticking to traditional print methods of communication, you boost your company's green-friendly credentials while ensuring that the documentation you need is always within your reach.
For businesses to be successful in today's technology driven world, workflow automation must be a part of their operating procedures. Is it a part of yours?
BlueCamroo offers the most comprehensive and useful workflow automation solutions for your business. To learn more about BlueCamroo, schedule your demo today.
User Comments
Worthy To Avail
11/26/2018
5:09 AM
by Donald Vaccaro
Really appreciate this concept of supporting businesses.

I too avail a services like this for accelerating sales and marketing www.bpmonline.com
Re: Worthy To Avail
11/28/2018
3:01 PM
by Esteban Castellanos
Thanks Donald. We also think that Automated Business Processes can be helpful for CRM, but we also integrate them with Project Management, Customer Support, Email Marketing and more,