Email Marketing is still
the best way

to nurture sales.
With

BlueCamroo

, it's all built-in!
Email Marketing offers many benefits for businesses and is something that should not be left out of any marketing strategy. Not only can good Email Marketing campaigns generate repeat sales and increase sales conversions, but with BlueCamroo, Email Marketing can also help you up-sell and cross-sell your products and services and maintain a constant level of communication to your key accounts.
With BlueCamroo's Campaign Manager Add-on, your Email Marketing can be completely integrated with your leads, accounts, contacts, opportunities and projects - allowing you to keep in touch with your customers throughout the entire sales cycle.
Completely Automate Your Lead Follow-up
When a Lead comes in to BlueCamroo through a Web-to-Lead form or entered by a staff member, BlueCamroo's Campaign Manager can automate the lead follow up to send out a series of newsletters any number of days after. Not only does this keep your Leads engaged with the company, but also allows you to create a new campaign based on click through actions that a customer may have taken with a newsletter.
Target Subscribers based on what they've clicked
It's good practice to add links into your email newsletters to direct subscribers to areas that may be of interest to them and with BlueCamroo's Campaign Manager, targeting subscribers based on what they've clicked is easy to do.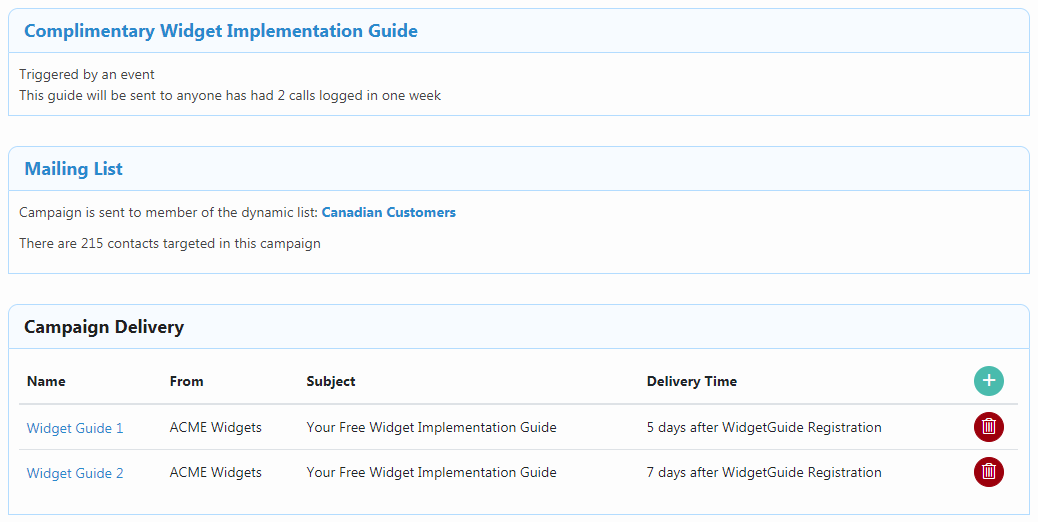 Up-sell and Cross-sell your Products and Services
Because BlueCamroo's Campaign Manager is completely integrated with everything else in the system, the speed and ease of which you can market your products is something your business is sure to love.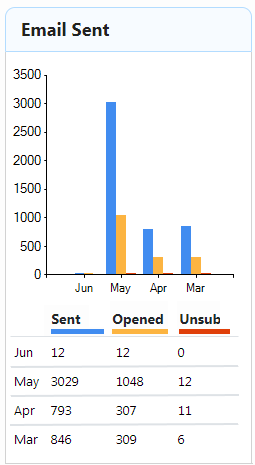 Maintain a constant level of communication
With the right Email Marketing solution, your company can ensure a constant level of communication with your subscribers from the moment they enter your database.
We all know that customers aren't always ready to buy when you want them to. Using BlueCamroo's Campaign Manager Email Marketing Engine, you can schedule a set of monthly newsletters to be delivered to your leads and clients to remind them that you are still there and are ready to serve when the time is right for them.
Evolving Campaign Summary
As you work through the campaign's step-by-step wizard, you will see a plain language summary of each step you complete. Always understand what elements are complex campaign is being built from at a glance.
Get Started with 100 Free Email Credits
When you use BlueCamroo, you can get started with our Email Marketing engine with 100 free email credits to try marketing to your first set of leads or purchase any number of credits any time you need.
Register and Start Working Today!