Online Lead Management

helps your business
to capture, qualify and convert leads.
Sales are the life-blood of every business, so making it easy to get leads into your CRM system and respond effectively is vital.
BlueCamroo offers multiple ways to capture leads: from your website; from email inquiries; through imports and API connections, and directly from social media sources such as Twitter and Facebook.
And wherever your leads come in from, BlueCamroo's workflow rules can help you respond by assigning tasks to your sales team, and through email auto-responders and drip email follow-ups.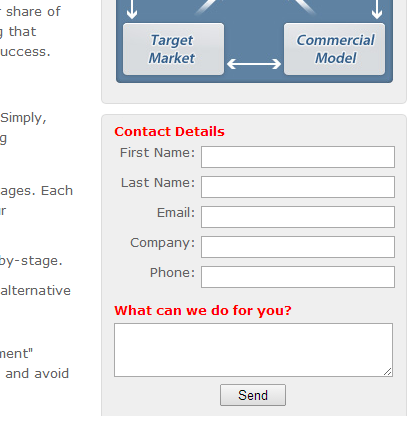 Web Lead Generation
BlueCamroo enables you to create unlimited Web-to-Lead forms to place on your website, blogs, and any other online properties. When a visitor completes your web form, their details are automatically entered into BlueCamroo as a lead.
Automatic Lead Creation from Emails
If your business uses a general sales email – "sales@yourco.com", or similar – then it's probably someone's job to take details of everyone who inquires and add them to your prospects database. With BlueCamroo, that's one job you don't need to do: simply point your 'sales@' address to your BlueCamroo workspace and all new inquirers will be added automatically.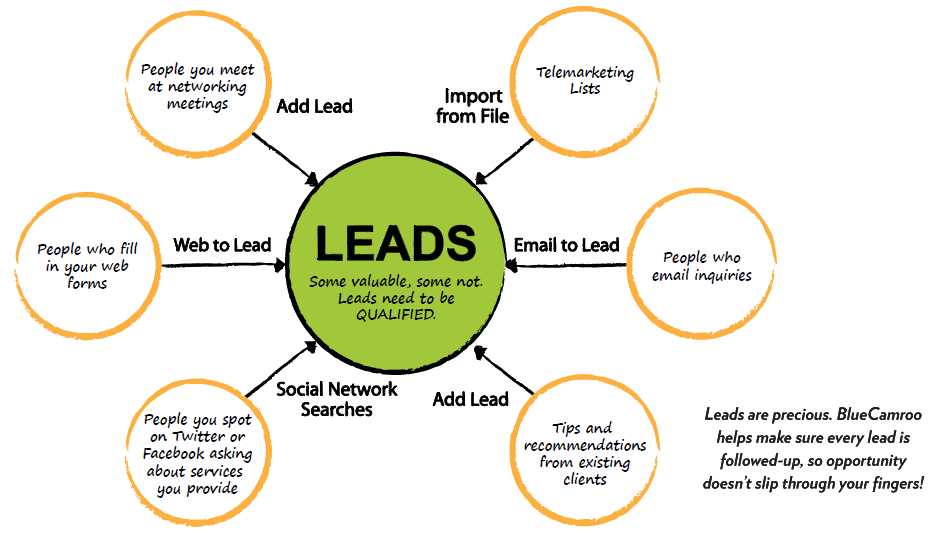 Import & API
Data from other systems, and from lists you may have purchased, can be added to BlueCamroo by importing from a CSV, Excel or Access file. Alternatively, if you have other lead generation systems running, the BlueCamroo API provides a means of adding new leads automatically to the BlueCamroo database.
Social Network Lead Generation
BlueCamroo's Social Scout feature allows you to search Twitter and public Facebook updates for messages that include your choice of keywords together with 'buying signals' such as "I need", "can anyone recommend", or "what's the best" to find people actively looking for your product or service. And when you've found them, all it takes is a couple of clicks to add them to your leads for follow-up.

Automated Lead Follow-Up
Every new inquiry deserves a fast follow-up. However you get leads into the system, BlueCamroo's configurable Workflow Rules let you define and automate triggered actions that run whenever a new lead is added, for example assigning a task to a sales person, or sending an acknowledgement email to the lead and setting their expectation for when you will contact them.
And by using BlueCamroo's built-in email marketing engine, you can even subscribe leads to a drip email follow-up campaign, sending a series of scheduled follow-ups at pre-defined intervals.
Accurate Lead Reporting
With the proper reporting tools, you'll easily be able to see what sources generate to the most qualified leads, how many new leads are being generated each day, week and month, and a variety of other metrics.
BlueCamroo makes it easy for you to get your reports, so you can optimize your sales cycles.
Register and Start Working Today!