Take control

of your business finances with
BlueCamroo's expense management tools
Tracking expenses within your business not only allows you to control employee spending, it also allows you to prevent unnecessary costs and recover costs relating to projects, sales opportunities and more.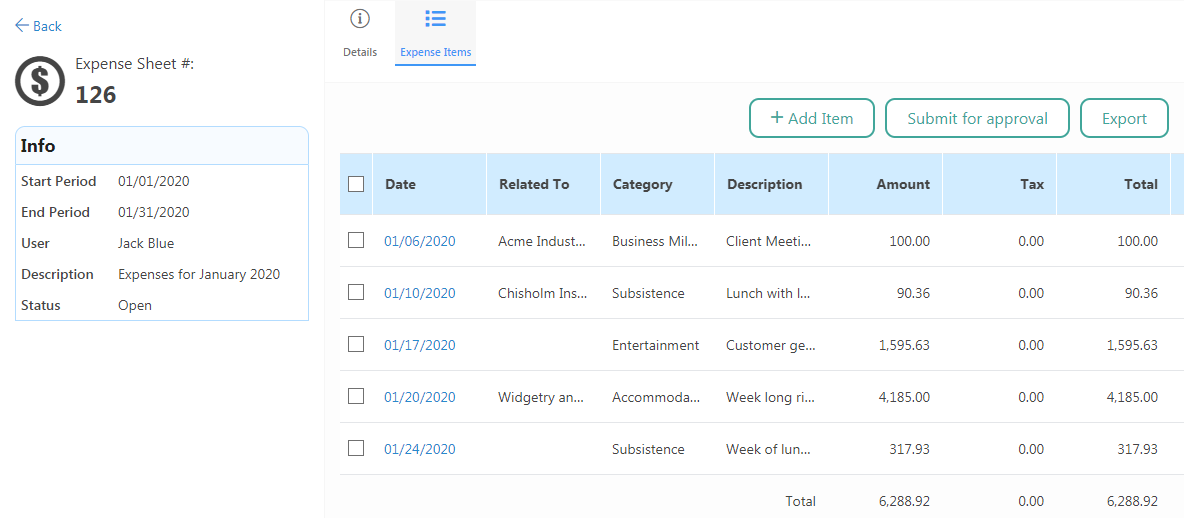 Control employee spending
By using BlueCamroo to help manage your team's expenses, you are easily able to view and approve all expensed items that your employees submit. If you don't agree with what has been submitted, you can easily deny a user's expense sheet with the click of a button.
Prevent unnecessary costs
When your team is properly submitting their expense information, you are quickly able to see where your business is costing you money and can therefore try to recover these costs within your projects. Maybe it's a cell phone bill or even mileage for onsite support; whatever the expense may be, BlueCamroo can make sure that you are always aware.
Become better organized
Because your team's expense sheets are in one place and available at any time, your business can say goodbye to the shoebox of expense receipts. With a rich search functionality, you can easily pull up all of the expenses submitted by a particular team member, or even the total number of mileage claimed, saving you and your accounts from headaches during tax season.
Budgets and Expenses
Among other costs, Expense items related to Projects are tracked by the system and will be deducted from that Project's Budget. This will give you a clearer picture of the true cost of your Projects
Register and Start Working Today!